One Day Only, Black Friday Sale
---
Get these huge savings today only! Save up to $500 on your next rail vacation! Hurry, these savings are for today only!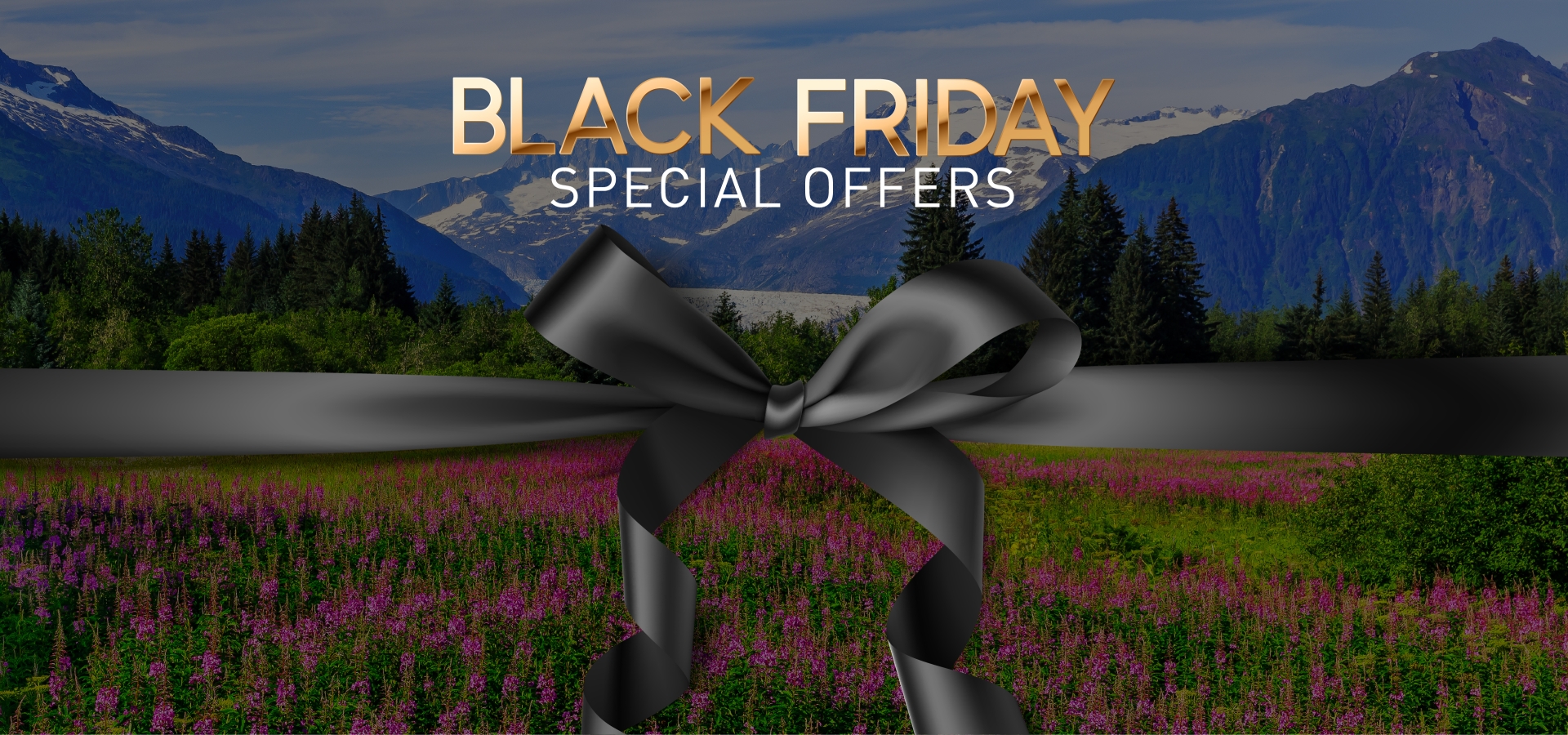 Explore Destinations by Map
Famous Trains
Travel through landscapes of pine-clad mountains and reflected in mirror-still lochs in the Scottish Highlands aboard the Belmond Royal Scotsman. Life onboard is relaxed yet indulgent.
A journey aboard the famed navy blue and gold carriages of the Rocky Mountaineer is synonymous with true luxury, breathtaking adventures, delicious food, inspiring landscapes, and unparalleled service.
Experience pure comfort, opulent interiors, fine dining, and convivial company along the tracks as you relive the 'golden age of rail travel'. The Venice Simplon-Orient-Express is synonymous with glamour, sophistication, impeccable service and iconic journeys.
One of Switzerland's most scenic rail journeys, the Glacier Express connects Zermatt, nestled peacefully in the shadow of the Matterhorn, and resort-town-extraordinaire St Moritz. The train gives you ample time to soak up the magnificent views from the panoramic windows.
The Bernina Express is one of the most picturesque train journeys in the whole world. With huge, panoramic windows, you won't have to miss one scenic second.
The Alaska Railroad travels through or near amazing scenery, including national parks, fjords, and ancient geology. You may even get to experience the Aurora Borealis.
Via Rail is the national rail operator of Canada and operates many trains coast-to-coast between Toronto and Vancouver.
The Caledonian Sleeper provides comfortable overnight travel between London and Scotland. It is actually two separate trains; the Highland sleeper, which serves Inverness, Fort William, and Aberdeen, and the Lowland sleeper for Edinburgh and Glasgow. The Caledonian has Double rooms - one of the few types of train accommodation to offer a double bed.
Travel on a luxurious journey through the heart of Australia on The Ghan. Enjoy gourmet cuisine, elegant private cabins, and off-board excursions within Australia's outback.
Travel in time to the 1920s, when the historic Pullman cars that today are used for its lounges first operated. Together with the suites, they create an authentic five-star hotel on rails, with amenities that meet the most demanding of expectations.
The Gornergrat Railway also nick-named the "Cog Railway to the Sky", was the world's first fully electrified cog railway and remains Europe's highest open-air cog railway. The Gornergrat brings passengers direct from the Zermatt station to the summit of the Gornergrat, 365 days a year.
The spectacular Flåm Railway runs between Myrdal and Flåm in Norway. It is one of the most popular rail journeys in the world due to the combination of its steep gradient and wonderful scenery.
The Palace on Wheels luxury train was voted as the 4th best luxury train in the world. The Palace on Wheels carries with it an intrinsic ambience that goes perfectly well with the majestic charm and beauty spread so lavishly across the terrains of India.
Maximum comfort, top-level service and this unique destination combine to make any journey onboard the Maharaja's Express both the trip of a lifetime and the perfect way to explore India.
Travelling between Sydney, Adelaide, and Perth, the Indian Pacific traverses mountain ranges, arid deserts and goldfields, rocky valleys, and desert savannahs on its transcontinental crossings. 
The Jungfraujoch is the highest railway station in Europe, at  3,463 metres (11,362 feet) above sea level. Travel to this unique destination is achieved not by one train, but rather a series of short connecting services on the Jungfrau railway.
A trip on the Jacobite Steam Train is a must-do journey whilst in Scotland. A chance to take in the beauty of the West Highland line in style on a day trip from Fort William to the fishing village of Mallaig. The scenery is some of the most beautiful in the world.
A visit to Mount Pilatus is a must-do day-trip while in and around the Lucerne area. The journey itself is fascinating and a real adventure; as it is comprised of several different forms of transport.
The Gotthard Panorama Express offers a unique combination of a scenic train journey and travel by paddle steamer. All seating on the panorama train is exclusively first-class.
The Golden Eagle Danube Express is a spectacular luxury train that runs on several journeys, including between Venice and Budapest and between Venice and Istanbul.
All aboard the slow train through Southeast Asia, a travelling memoir of a more elegant age. The Eastern & Oriental Express hosts guests in unrivalled style on a timeless adventure with exotic cuisine at white-linen coated tables in the ornamental dining cars.
The GoldenPass Line, an extraordinary journey in 3 different trains, with a panoramic view of breath-taking scenery. A never-ending spectacle of three mountain passes, the famous 4000-metre Alpine peaks, 8 lakes, and unforgettable excursions.
With a daylight service between the two great cities, Melbourne and Adelaide, you will enjoy a relaxing and unique journey, while savouring the creature comforts and romance of rail. Onboard, you'll experience a comfortable journey as you watch the diverse landscapes outside your window, from rugged mallee scrub to fields of green and gold.
Explore Beyond Your River or Ocean Cruise With Railbookers
While you're planning the trip of a lifetime, why not extend the excitement? Spend a few days travelling to additional destinations beyond your ports of call by train with Railbookers and leaving the planning to us! Our carefully curated pre-and post-cruise extensions make it easy to add a few days to the front or back end of your trip at top destinations with many exciting experiences to choose from. Explore these popular cruise regions below to learn more!
Customer Testimonials
---
"It is because of [Railbookers] great customer service that I booked with you and will most certainly recommend you to anyone who I talk about my adventure with."
---
— Morgan
Venice via the Alps
---
"I wanted to thank you for what was just simply a brilliant holiday. For me, it was my last 'bucket list' thing to do! All in all a memorable time. Our thanks for your excellent service."
---
— John
Venice Simplon-Orient-Express to Venice
---
"The flawless rail travel network in Switzerland, the great organisation of the trip by Railbookers, and how smooth rail travel was even in COVID times."
---
— Elke
Custom-Curated Holiday
---
"It was different from other holidays, we could see more of the country. Do it, it is a great way of having a holiday!"
---
— Alan
Custom-Curated Holiday
---
"Use Railbookers! Things change overnight. Railbookers dealt with those changes quickly and with little trouble for me. Had I booked it all independently I would now either be in self-isolation for 14 days or be out of pocket by a lot."
---
— Mark
Custom-Curated Holiday
---
"Booking this was a pleasure and the team was brilliant."
---
— Andrew
Nice City Break
---
"First Class Friendly Service. We have always been pleased with Railbookers, but this time they have exceeded themselves. Due to Covid, we had to rebook our Orient-Express to Venice by one year but they managed to get us the same deal including The Italian Lakes at the same rates in the same Top Hotels. Well done!"
---
— Peter
Custom-Curated Holiday
---
"We love Railbookers - always well organised and good hotels."
---
— Richard
Cologne City Break
Terms and Conditions: Save $300 per couple on any 3–6-night independent rail vacation package, $400 per couple on any 7-9 night rail vacation package, or $500 per couple on any 10+ night rail vacation package. Solo travelers can save $150 per person on any 3–6-night vacation, $200 per person on any 7-9 night vacation, or $250 per person on any 10+ night vacation. This offer is only valid for bookings made between October 24, 2022 – November 28, 2022. To count as a night, accommodations must be booked through a Railbookers Group brand. This sale is not combinable with other offers, please call for details. Discount applicable for adults only. All bookings must be made over the phone. Other exclusions and restrictions may apply. New reservations only. Call 877-579-9217 for more details.