The Bernina Express
Every inch of the landscapes along the tracks of the narrow-gauge Bernina Express route contributes to making the journey a scenic dream. Indeed, this is one of the most picturesque train journeys in the whole world. Luckily, the huge panoramic windows mean you won't have to miss one scenic second. Enjoy delicacies from the roving minibar, but be sure to save room for a delicious lunch in Tirano!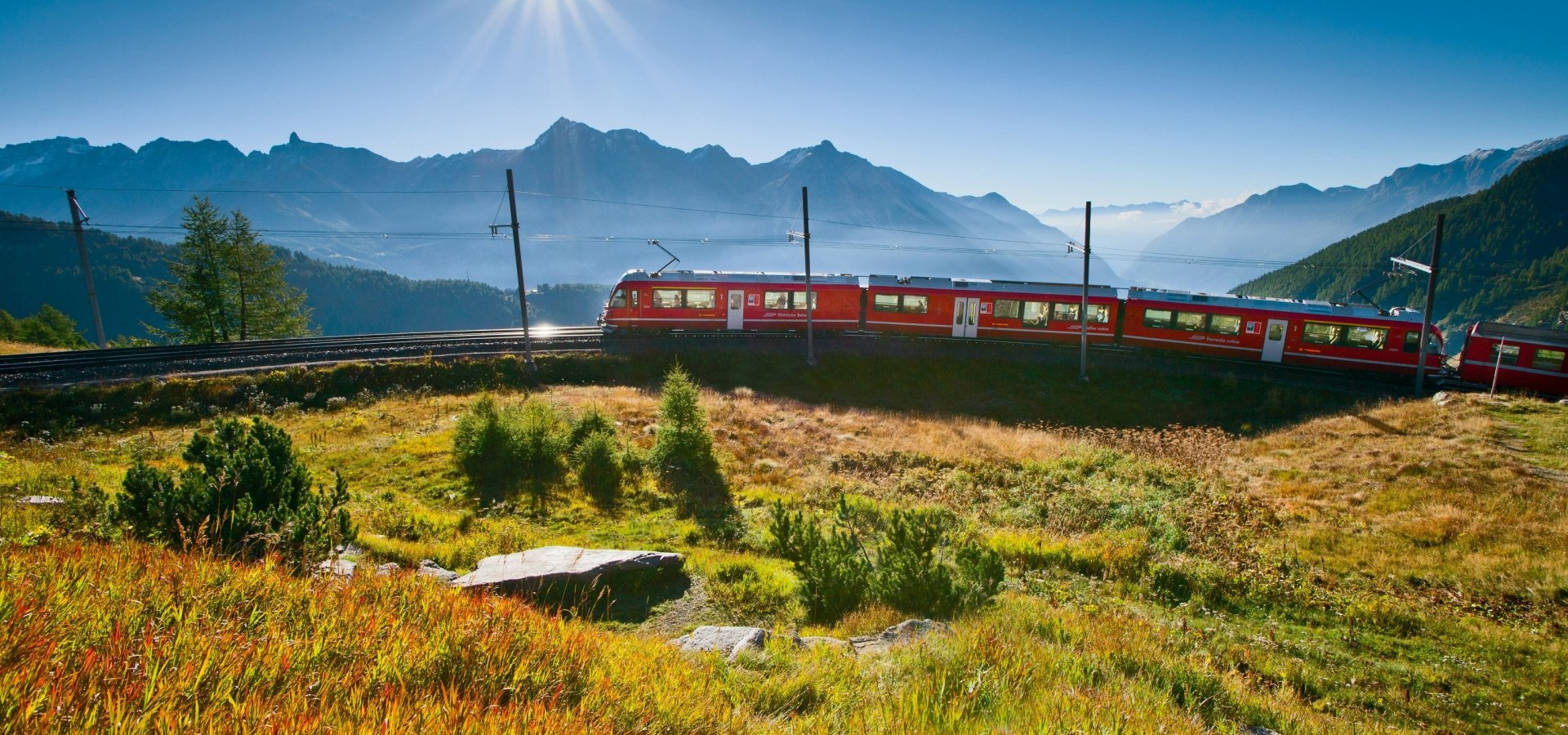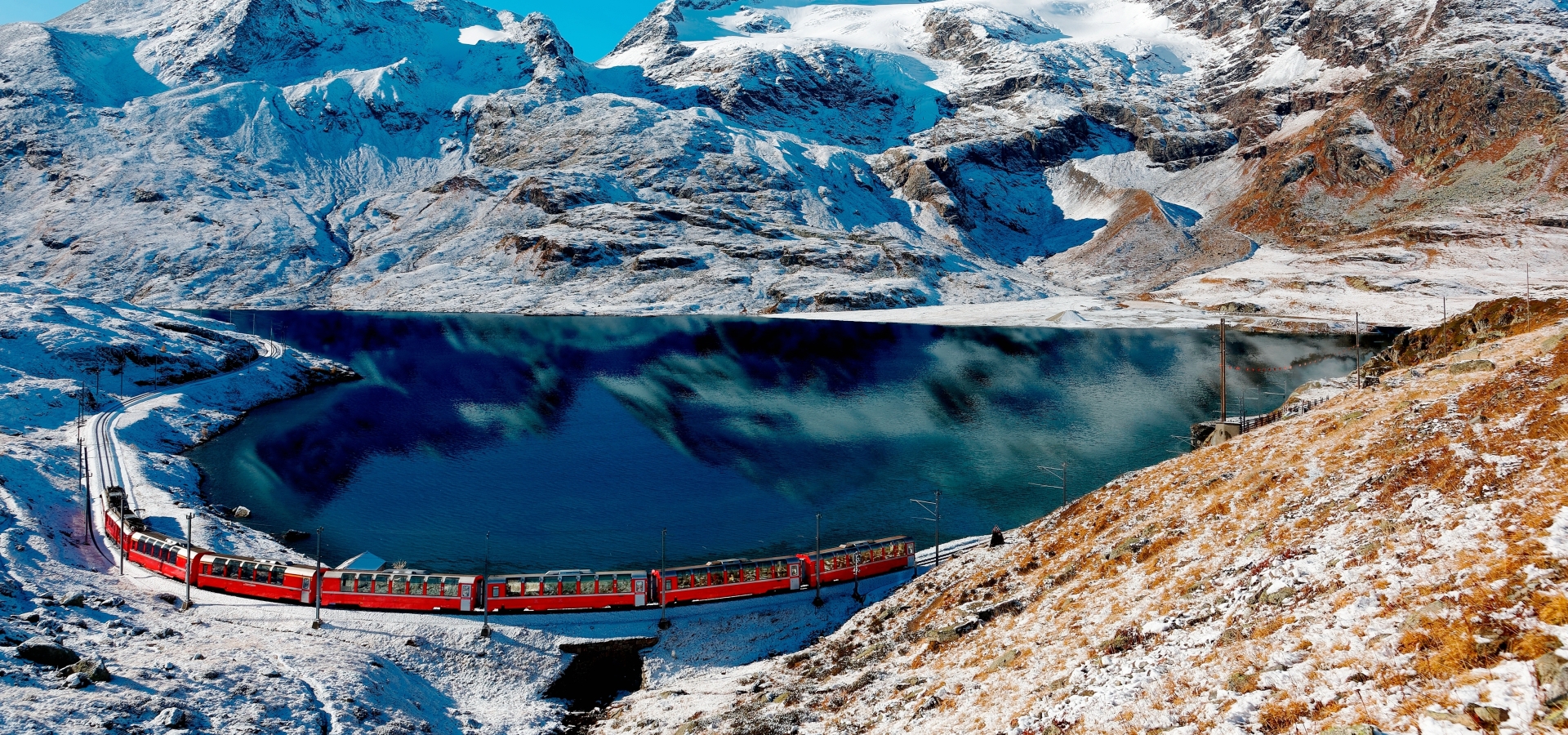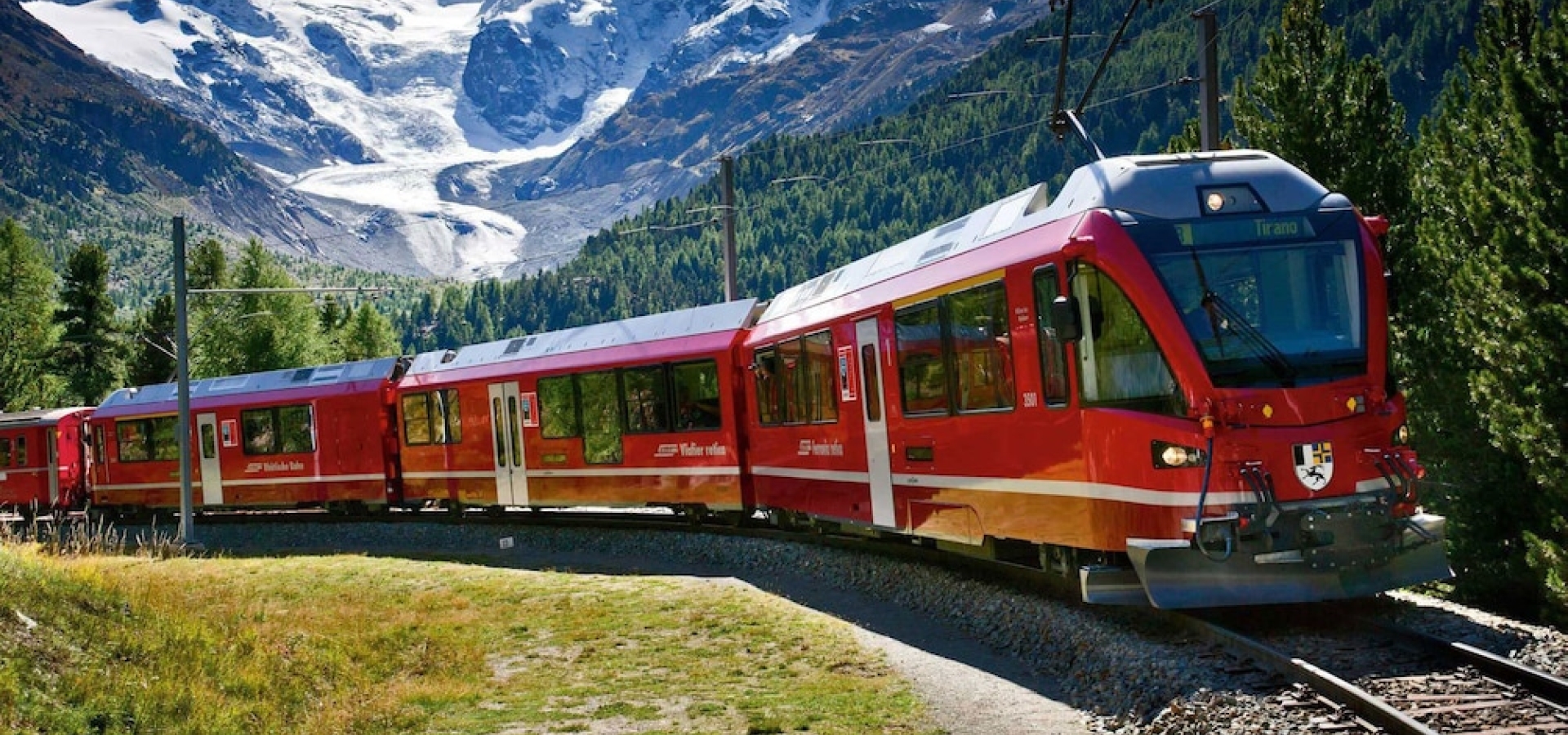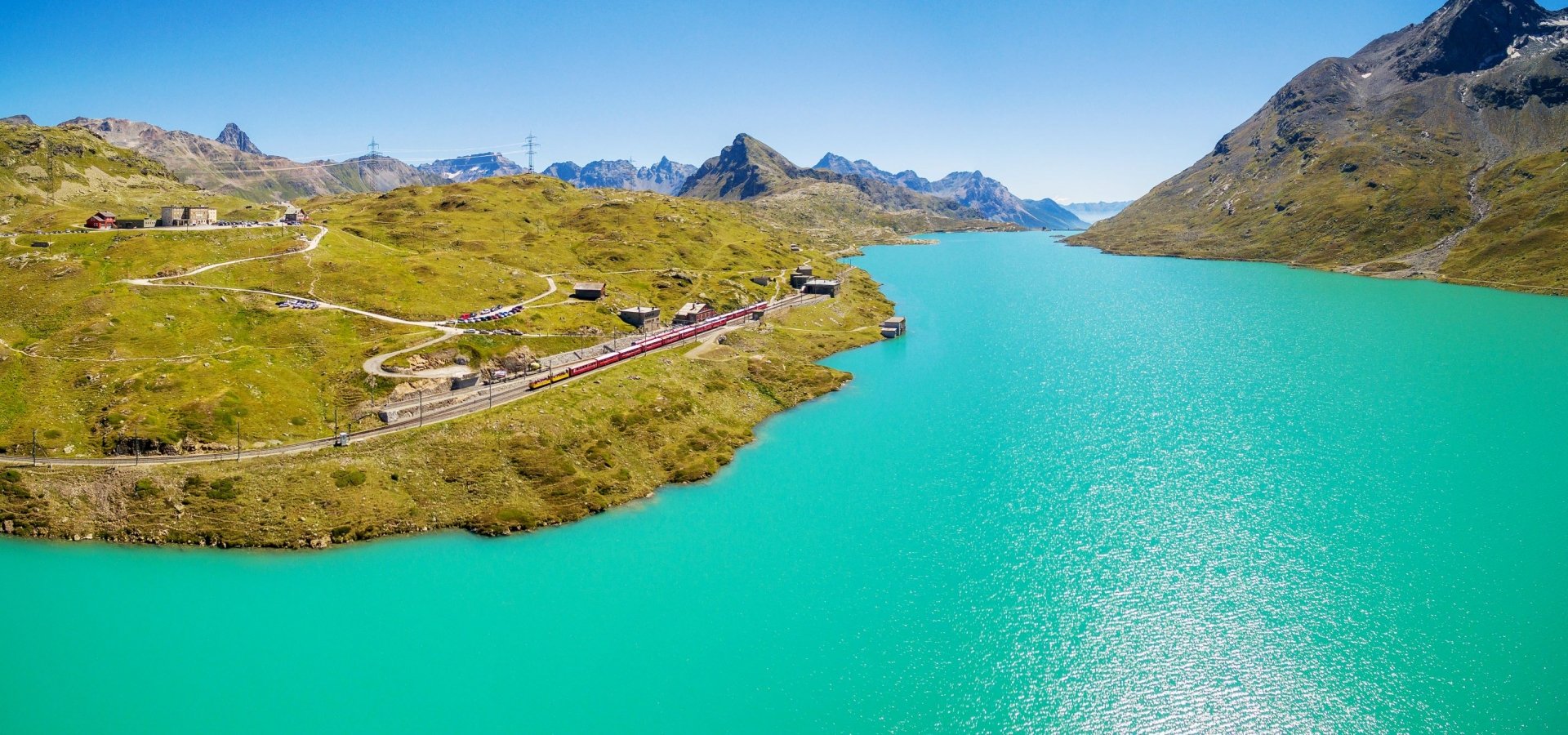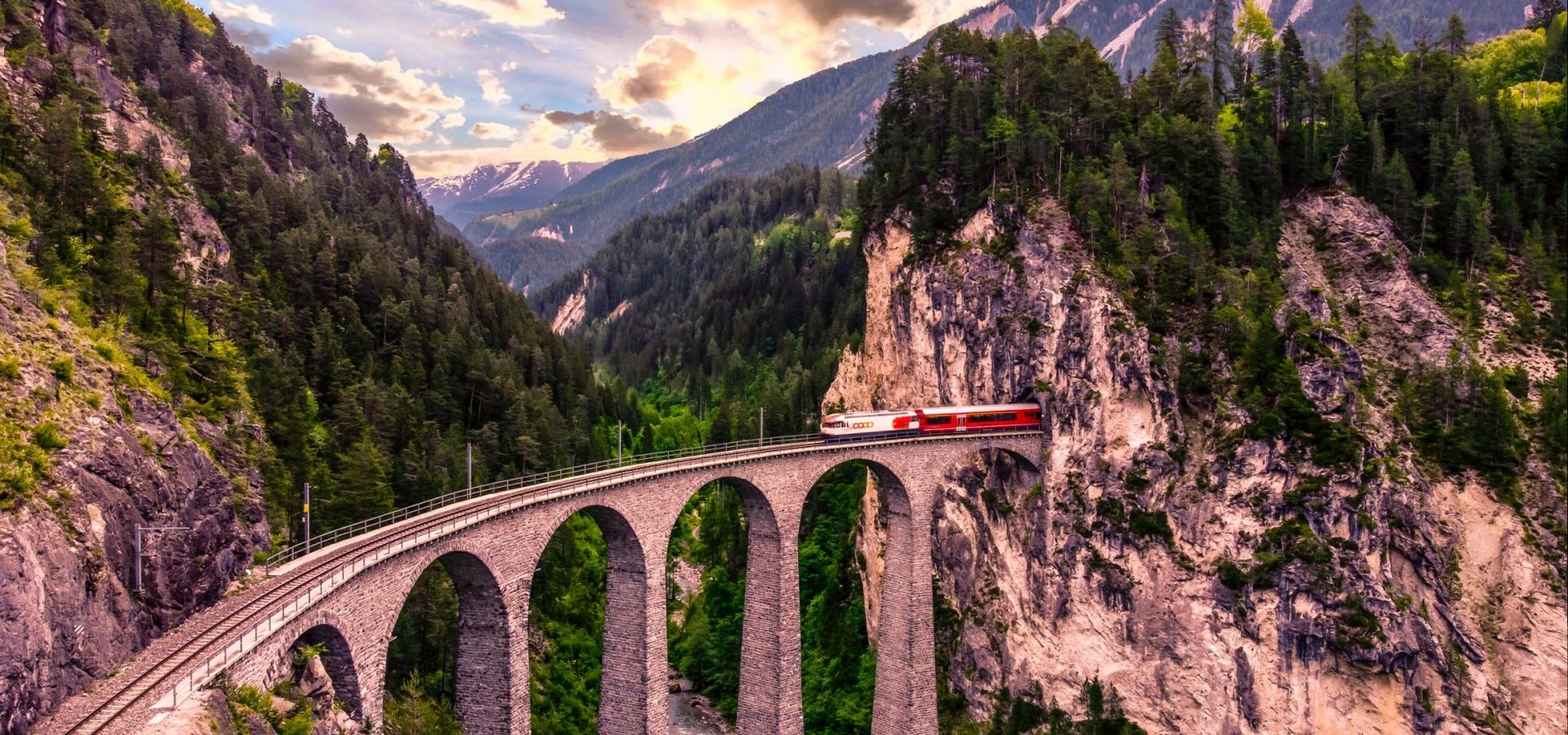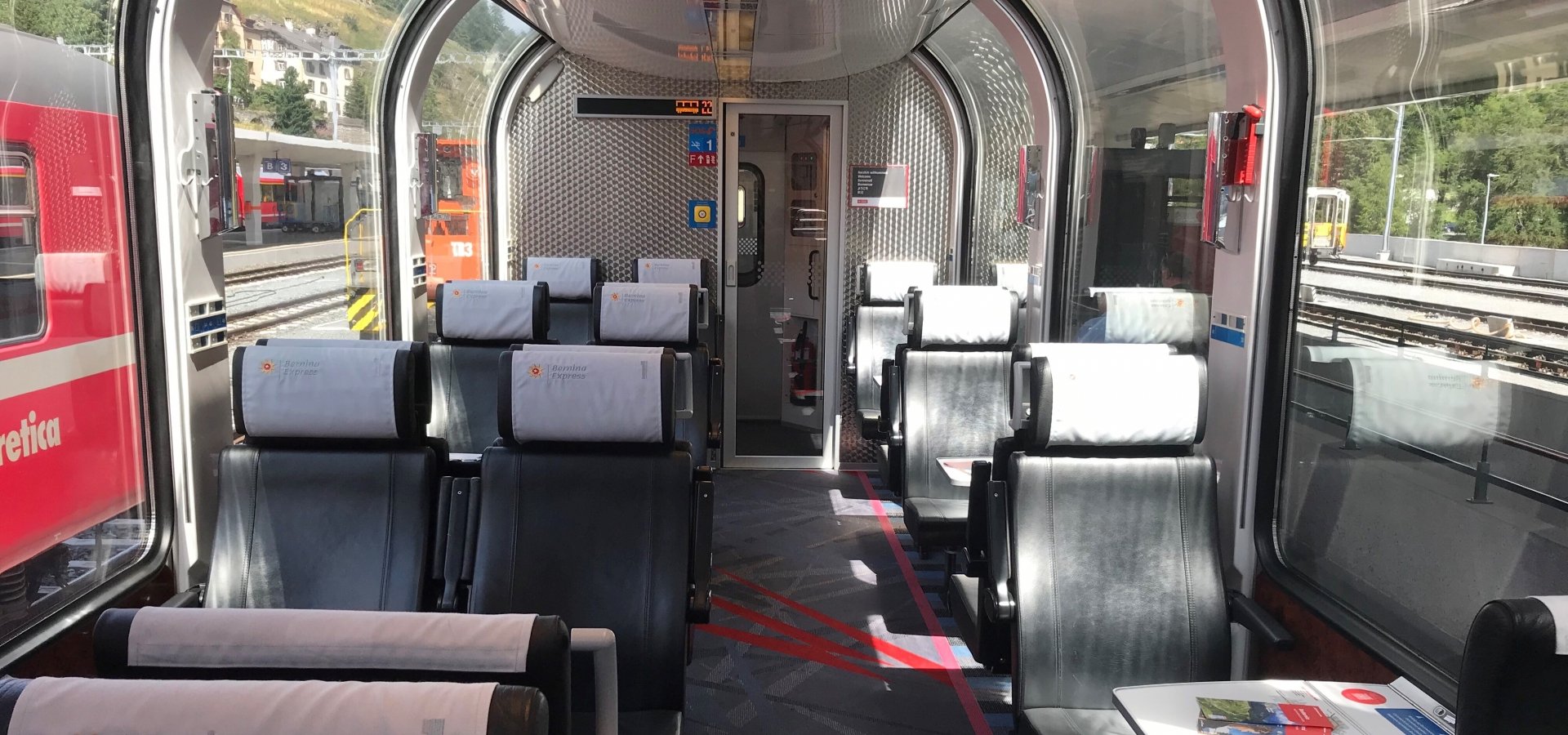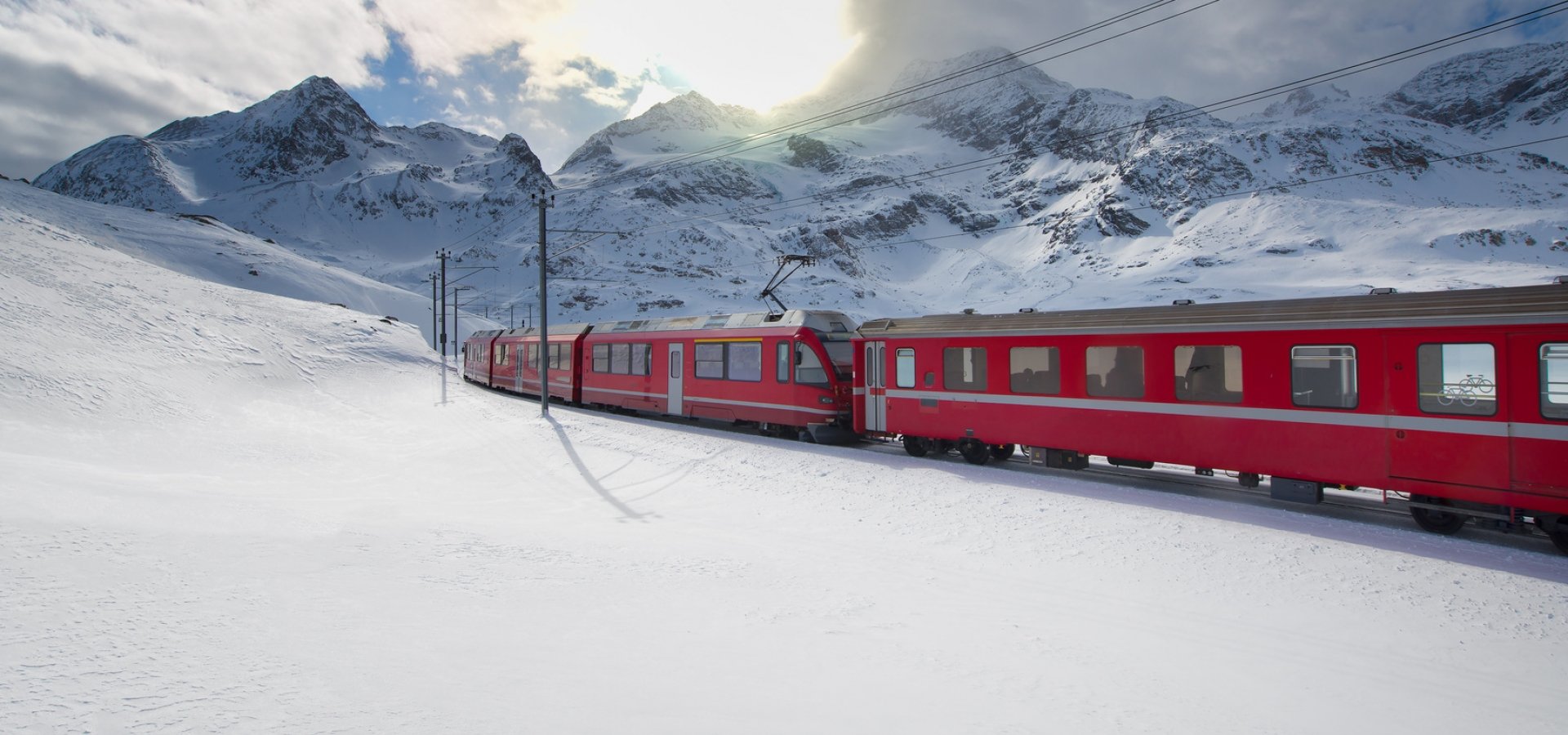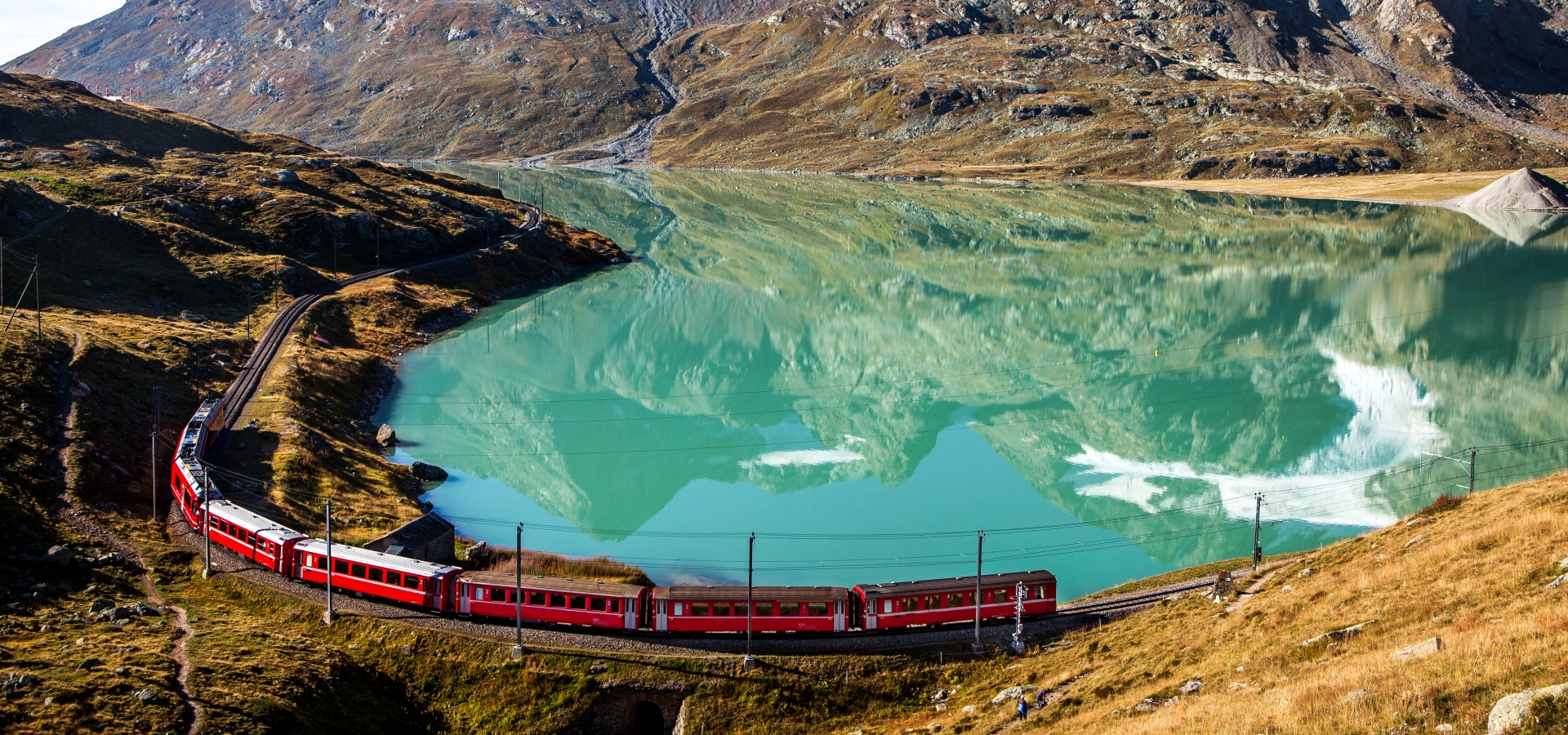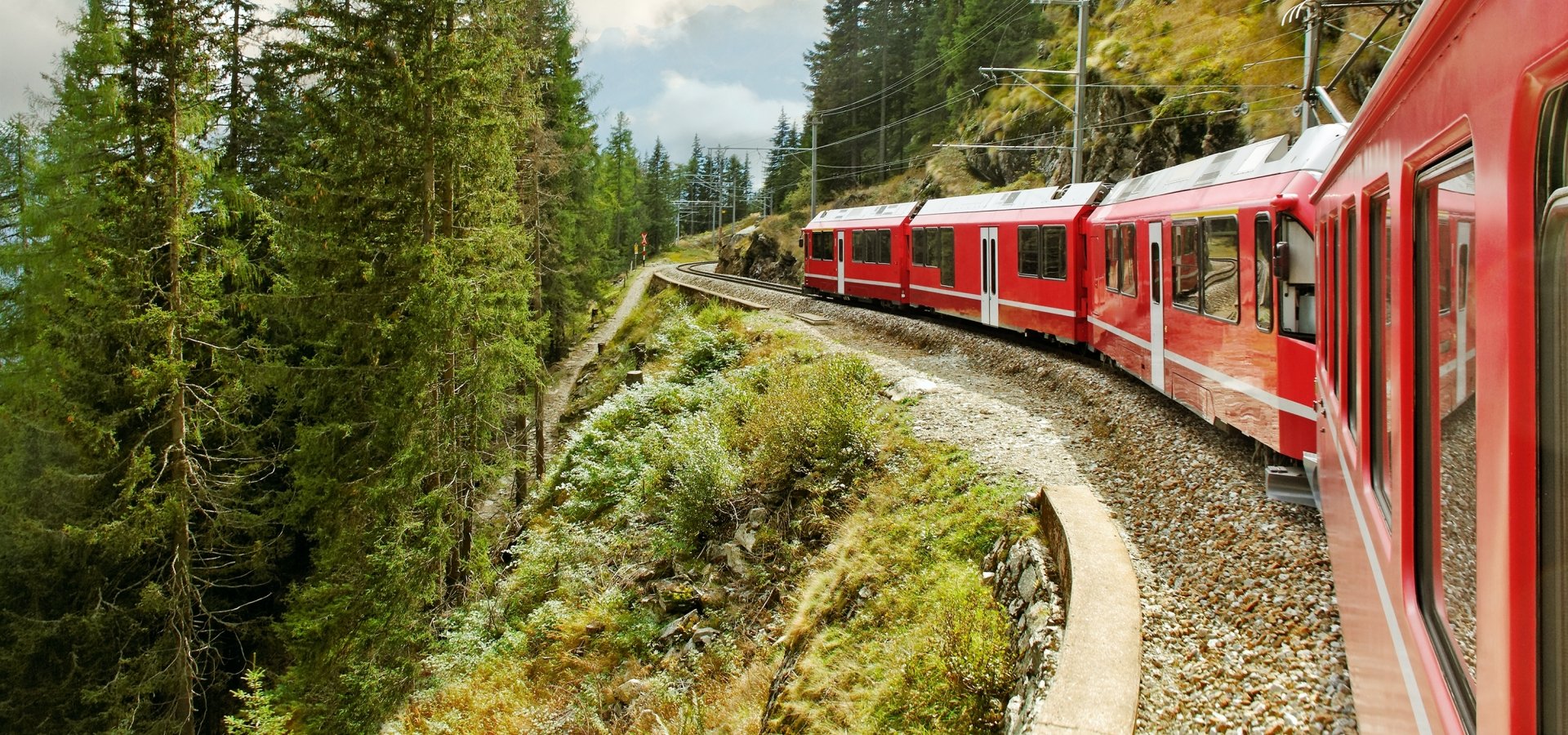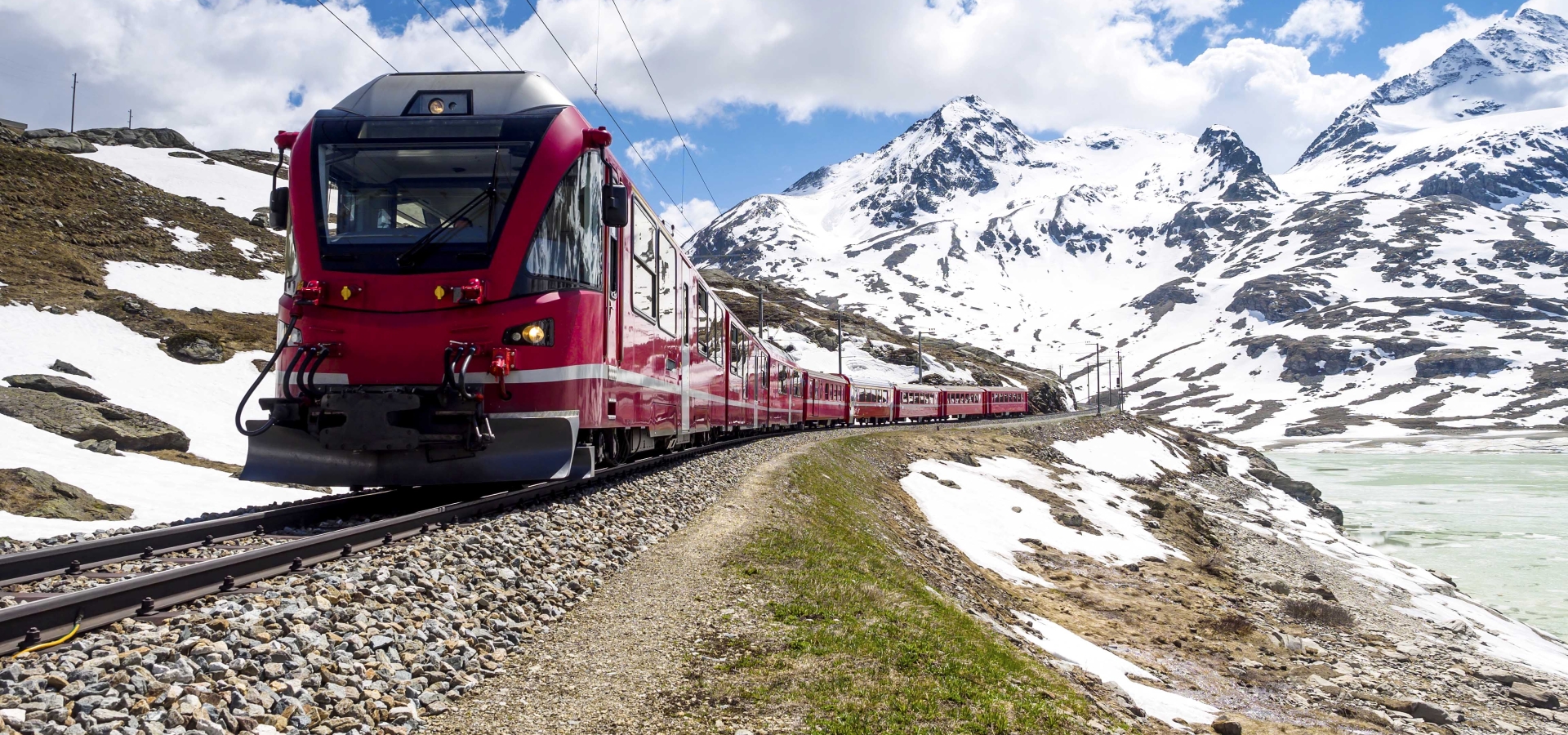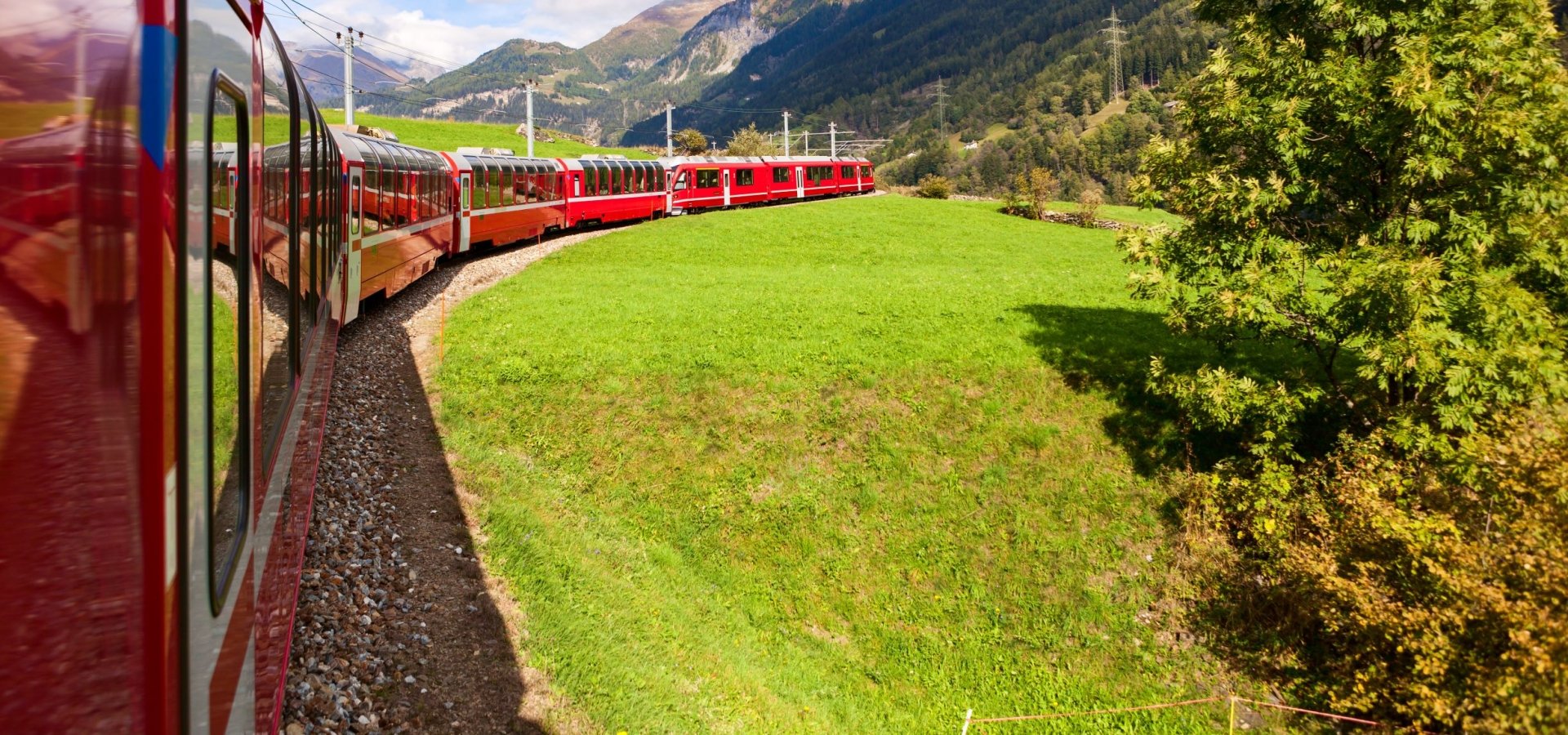 Classes of Accommodation
First Class
First-class seats onboard the Bernina Express are configured in a two-by-one arrangement across the aisle. This means that opposite every table for four is a table for two, allowing for more seating options. As there are fewer seats, they are slightly larger, with more leg and elbow room as well as more space for luggage storage. Once again, all of the seats line up perfectly next to the large panoramic windows, to really maximize the views of the stunning Swiss scenery.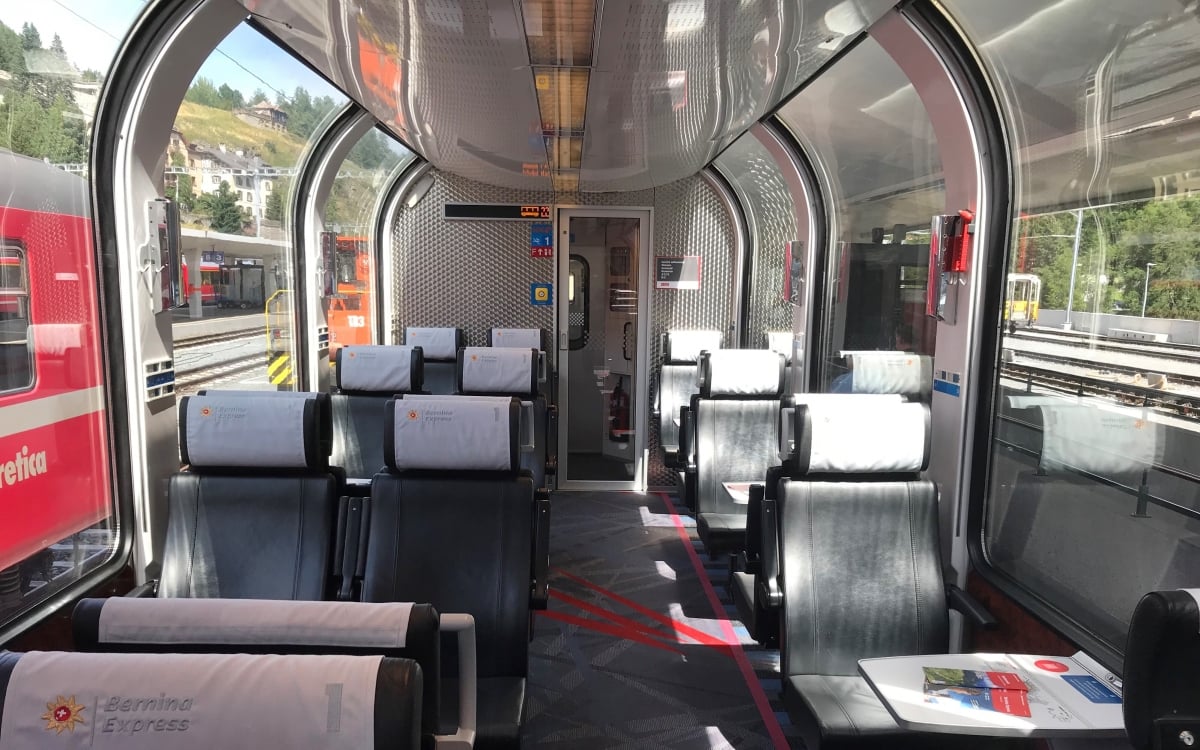 Standard Class
Standard class seating on the Bernina Express is arranged two-by-two across the aisle, all seats are configured as part of a table for four people. All seats line up perfectly with the large panoramic windows, meaning that there is a perfect view of the UNESCO-listed scenery for every passenger.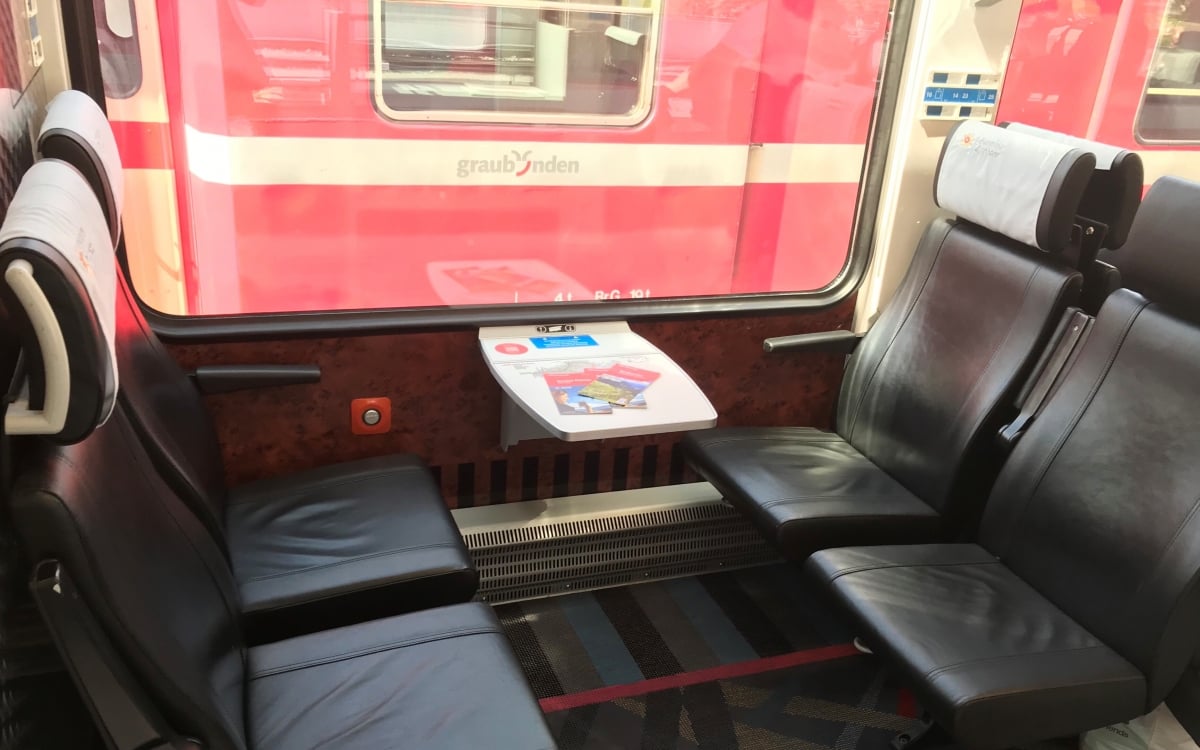 The Bernina Express Experience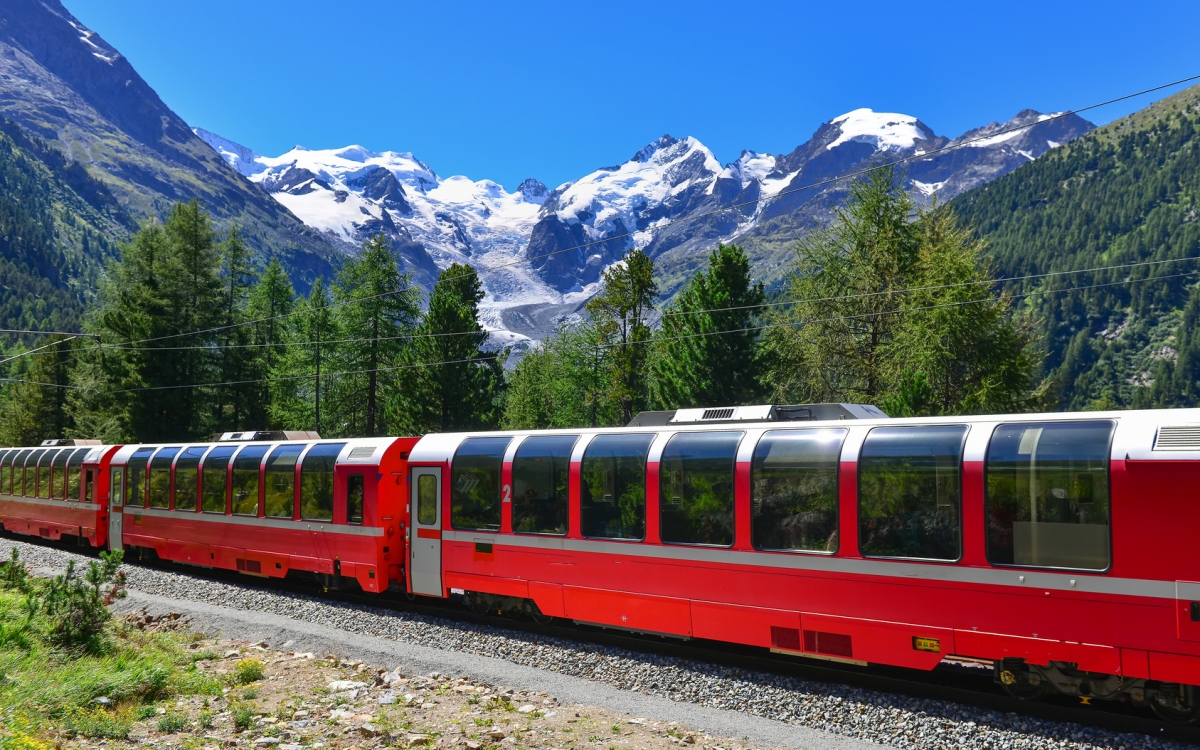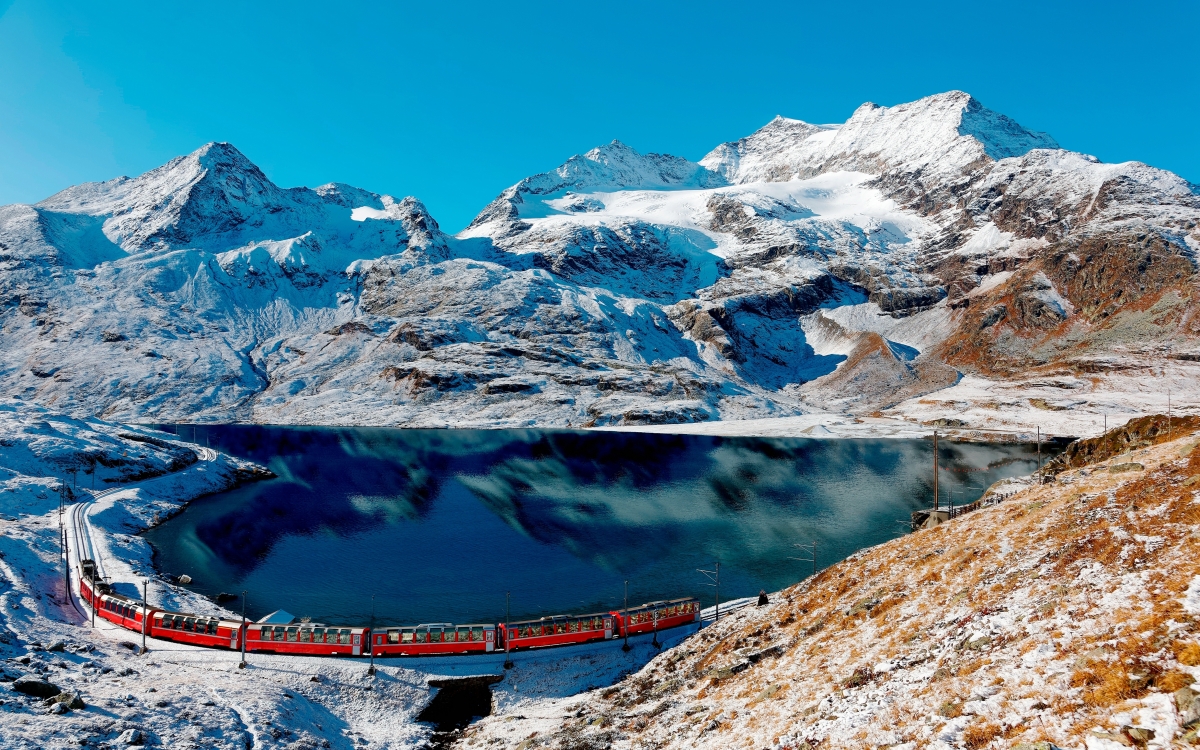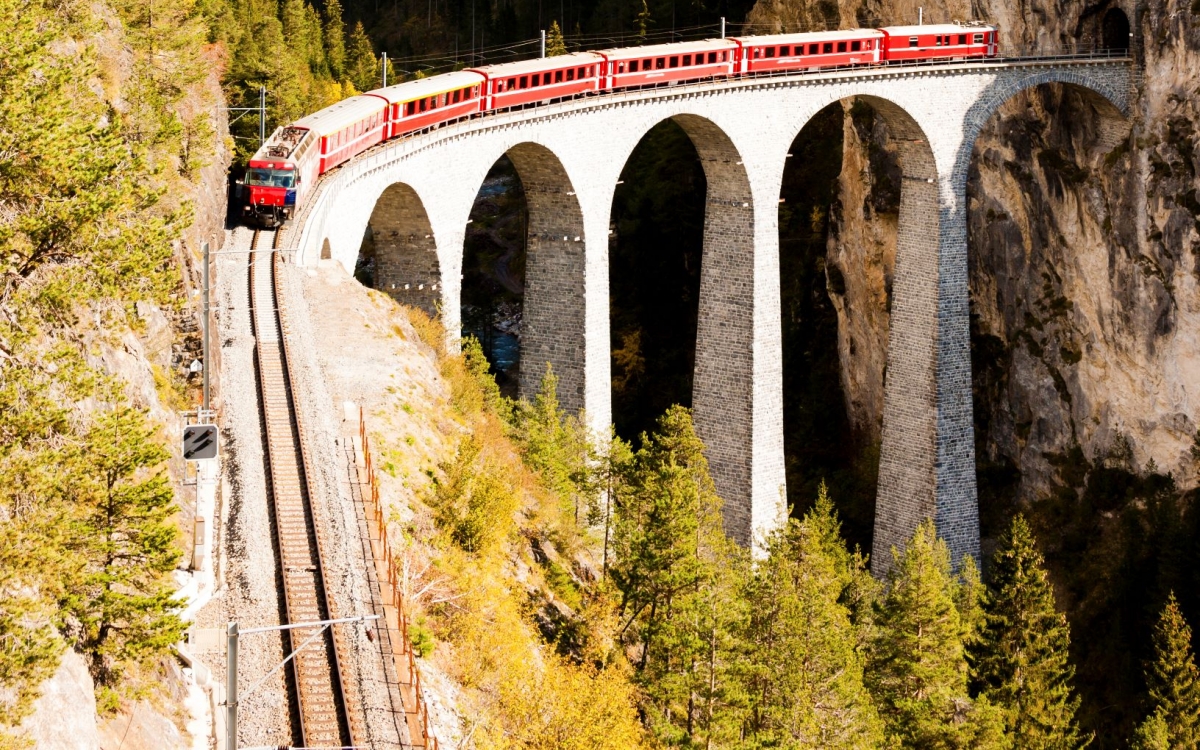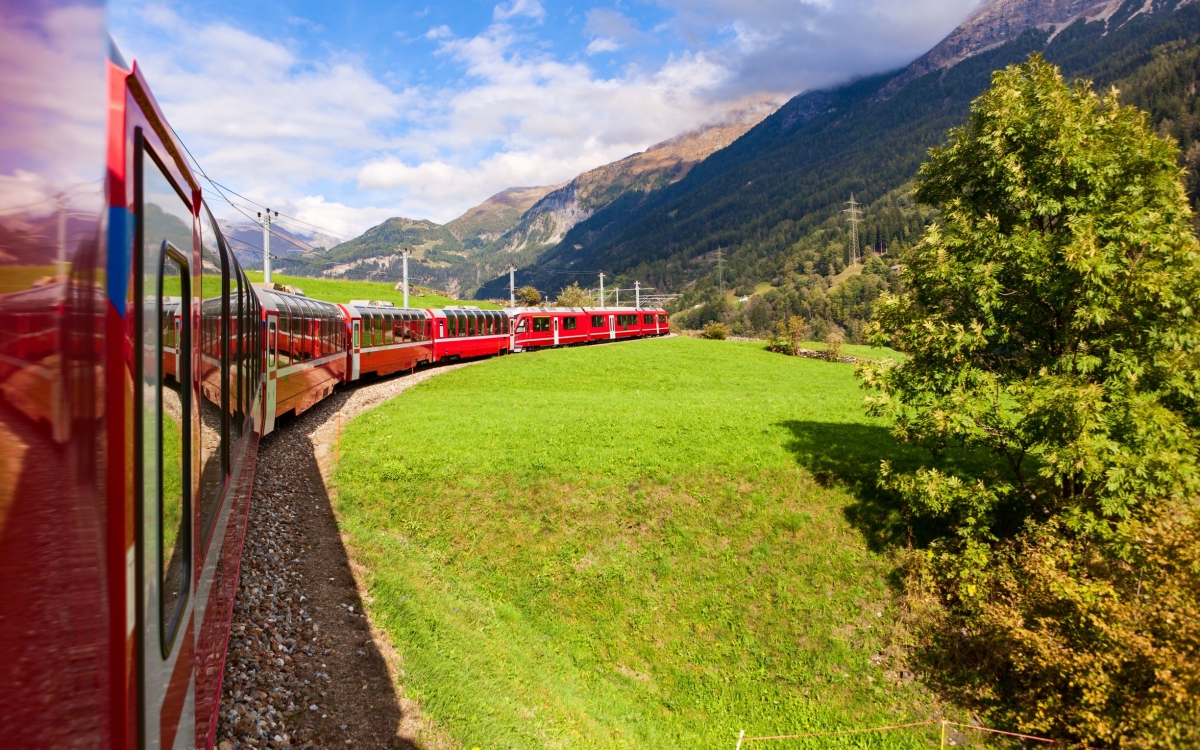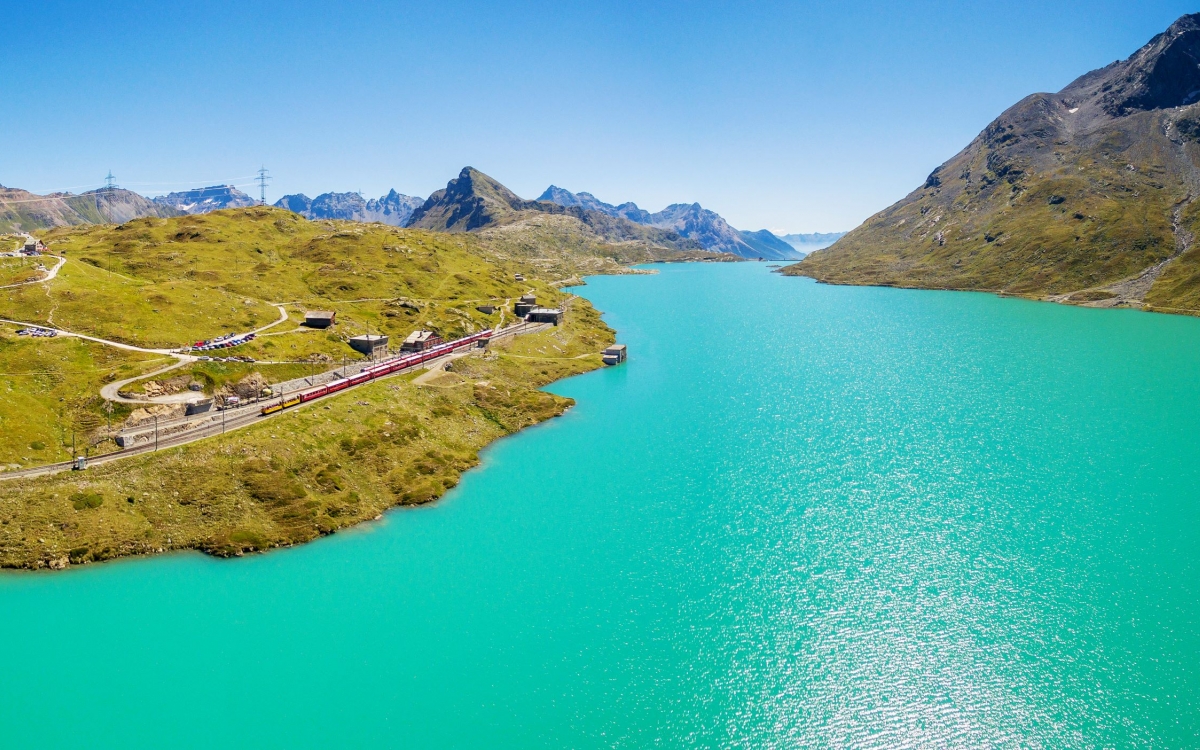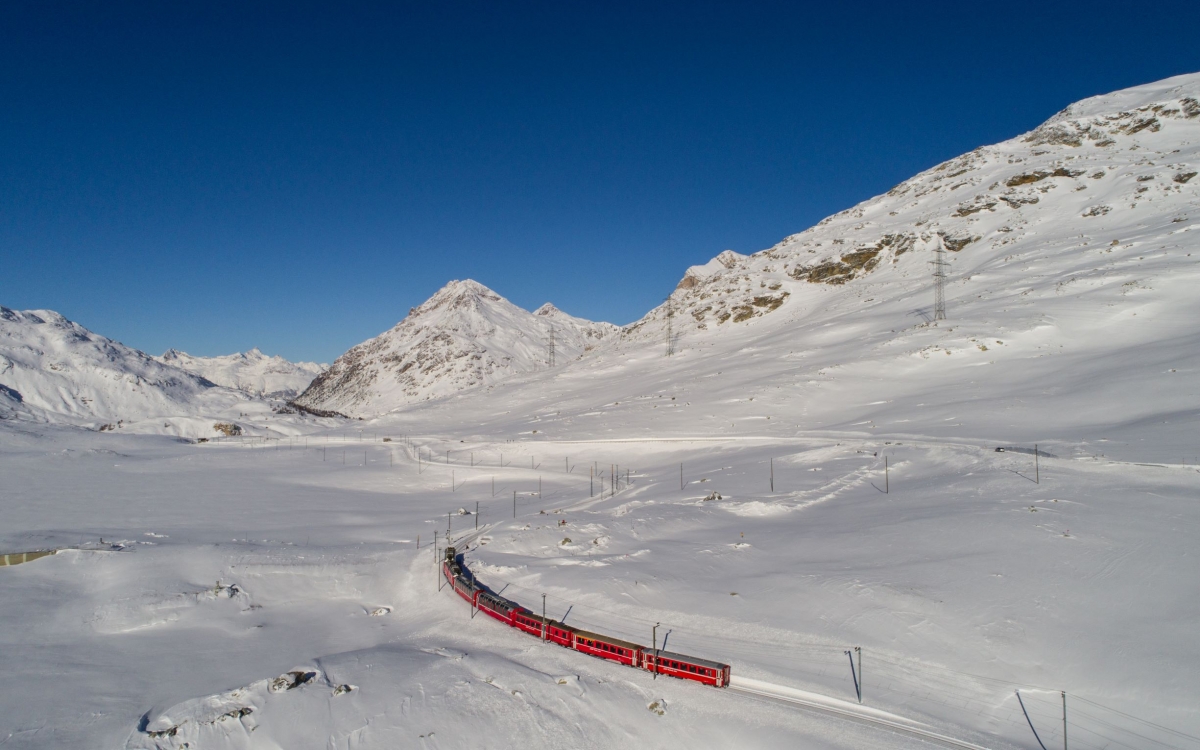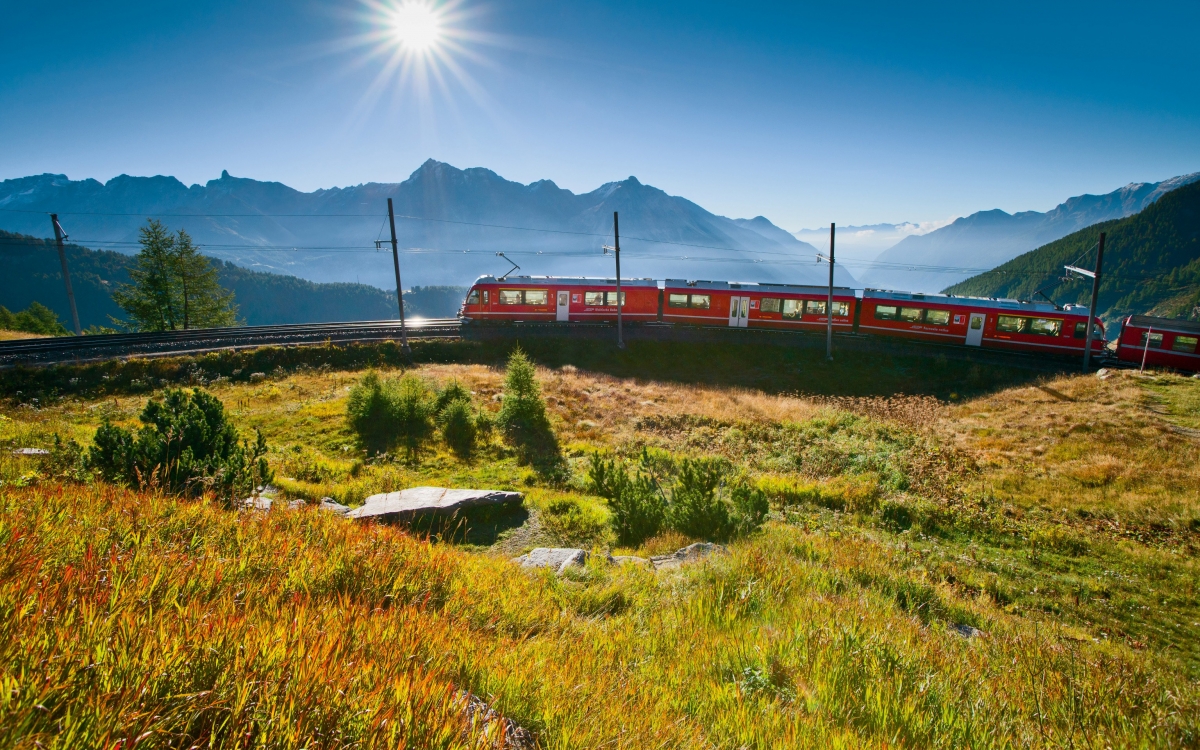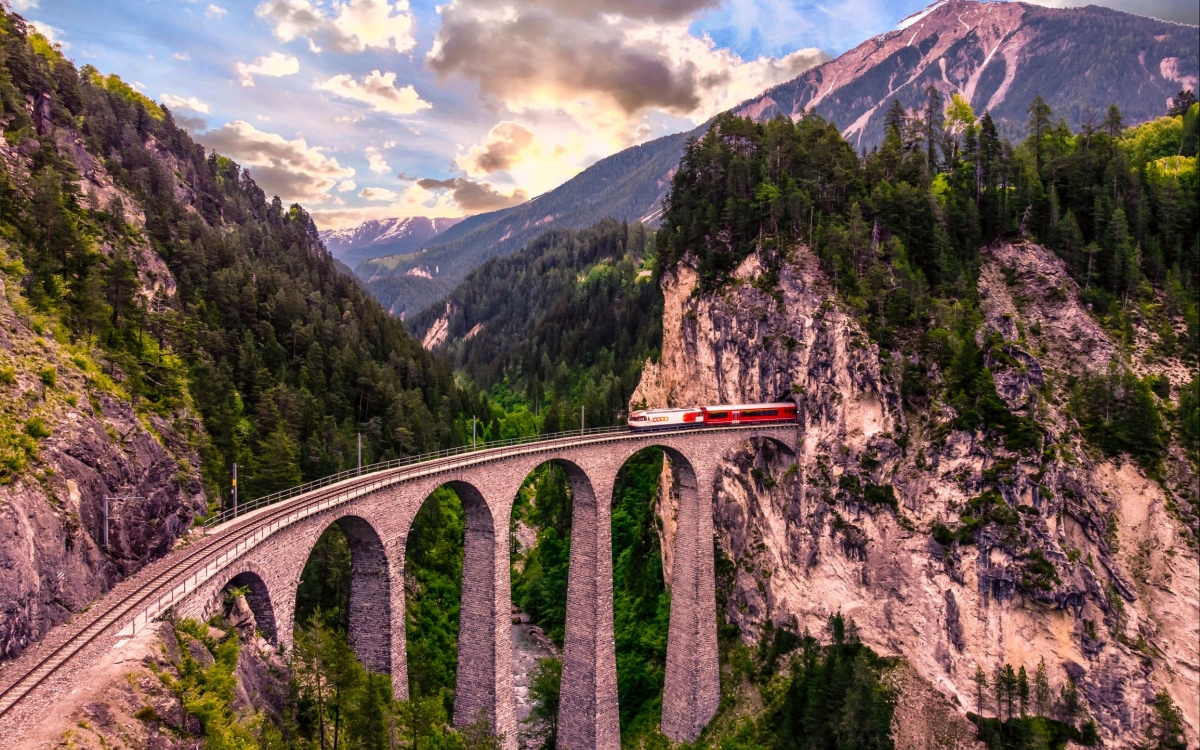 Popular Scenic Train Trips