Gotthard Panorama Express
The Gotthard Panorama Express offers a unique combination of a scenic train journey and travel by paddle steamer. All seating on the panorama train is exclusively first-class.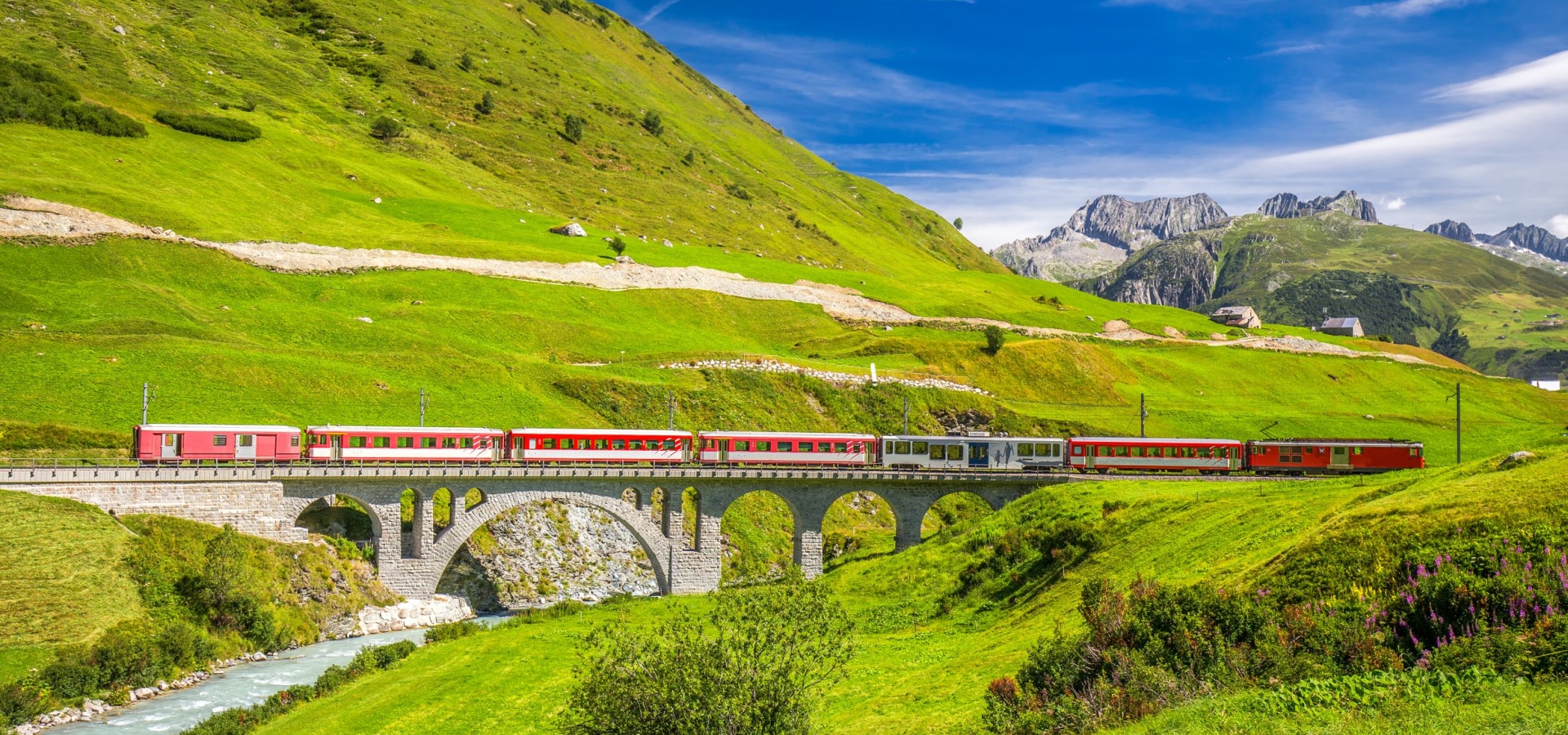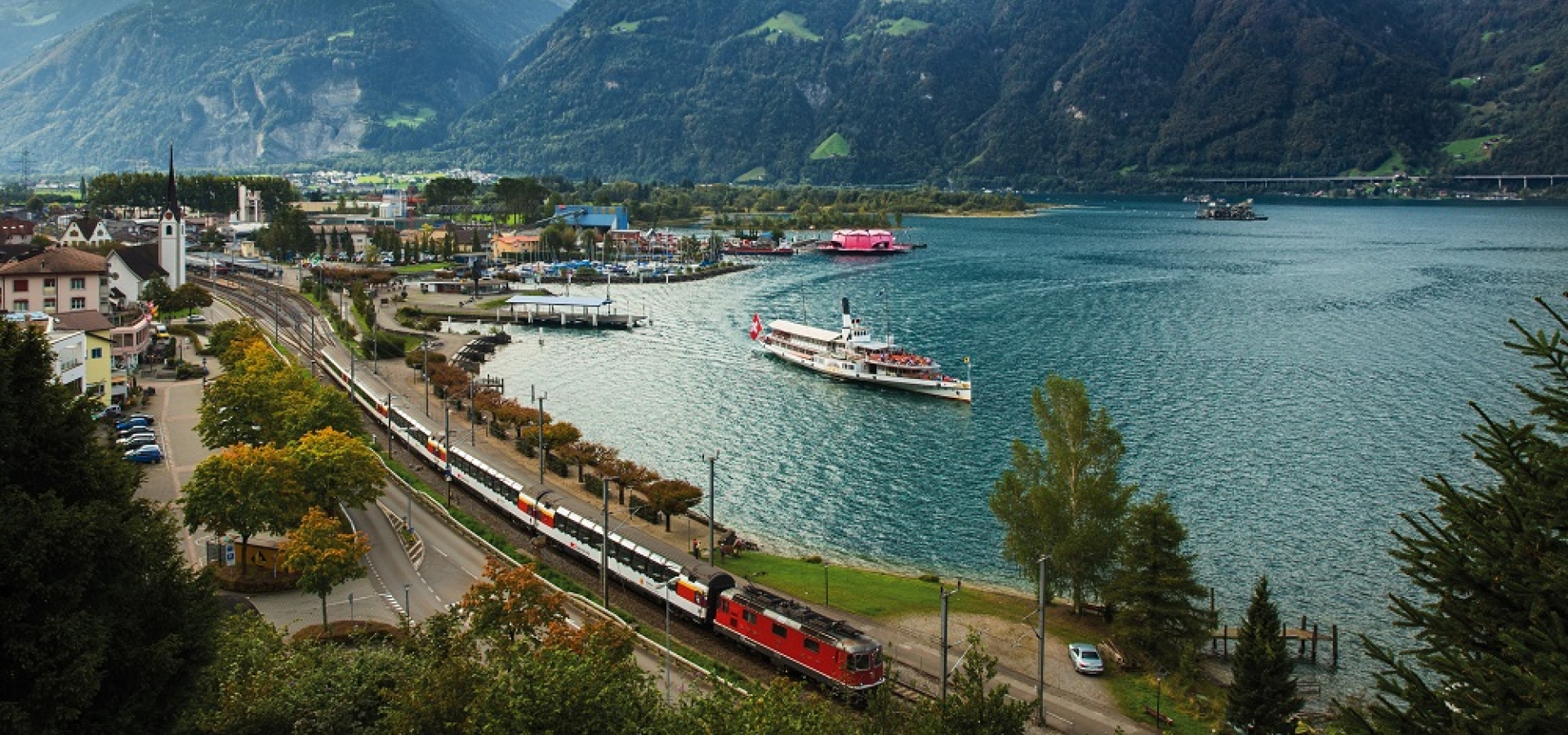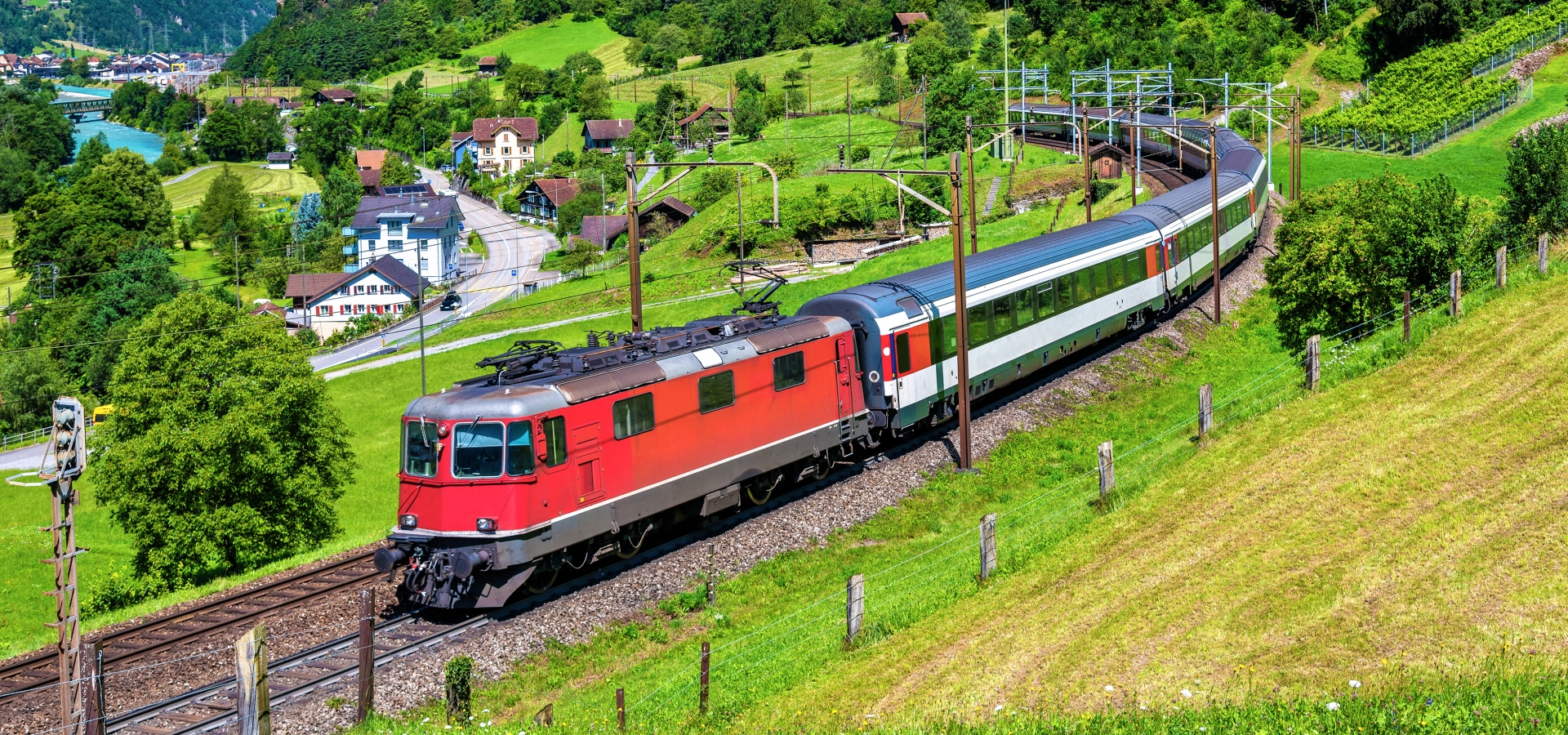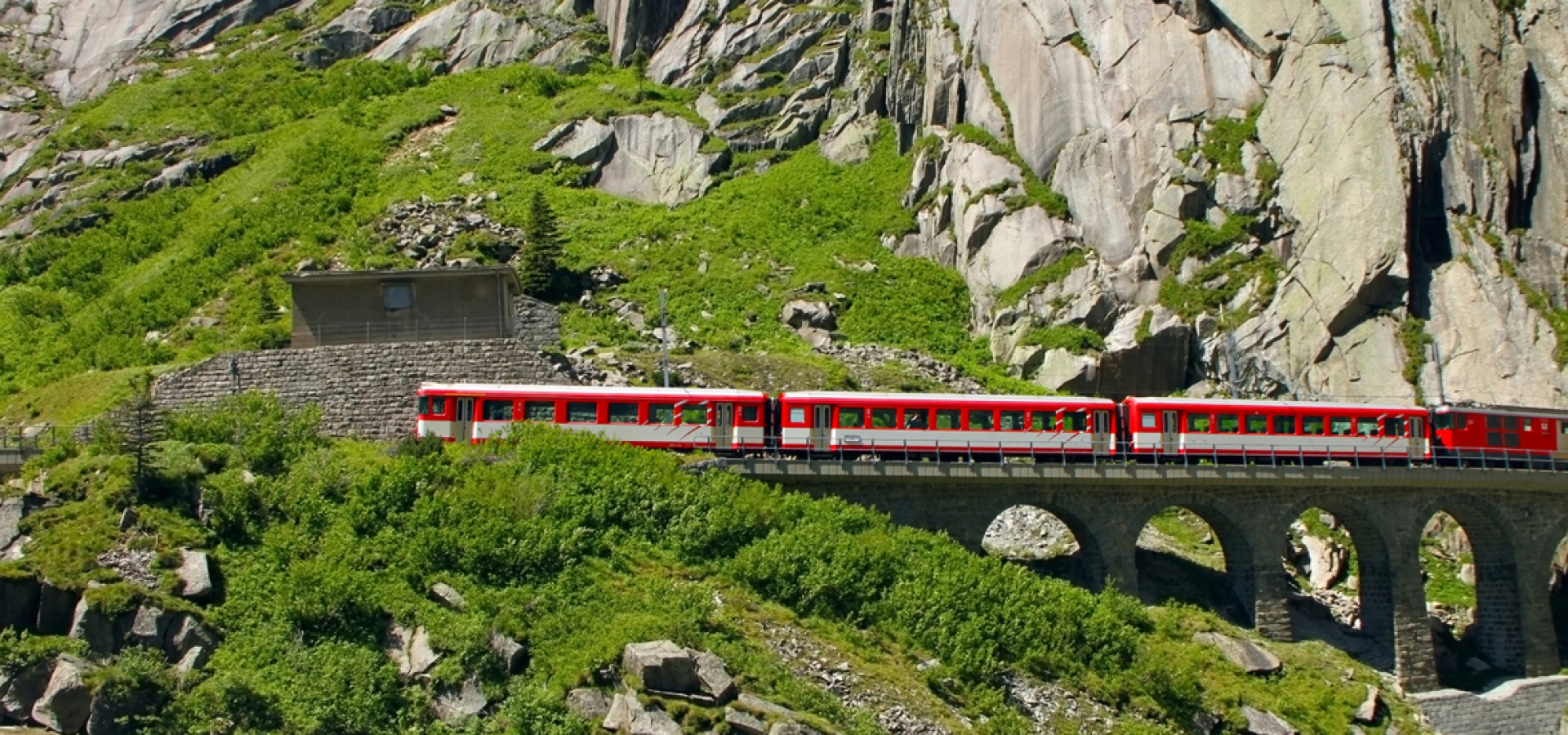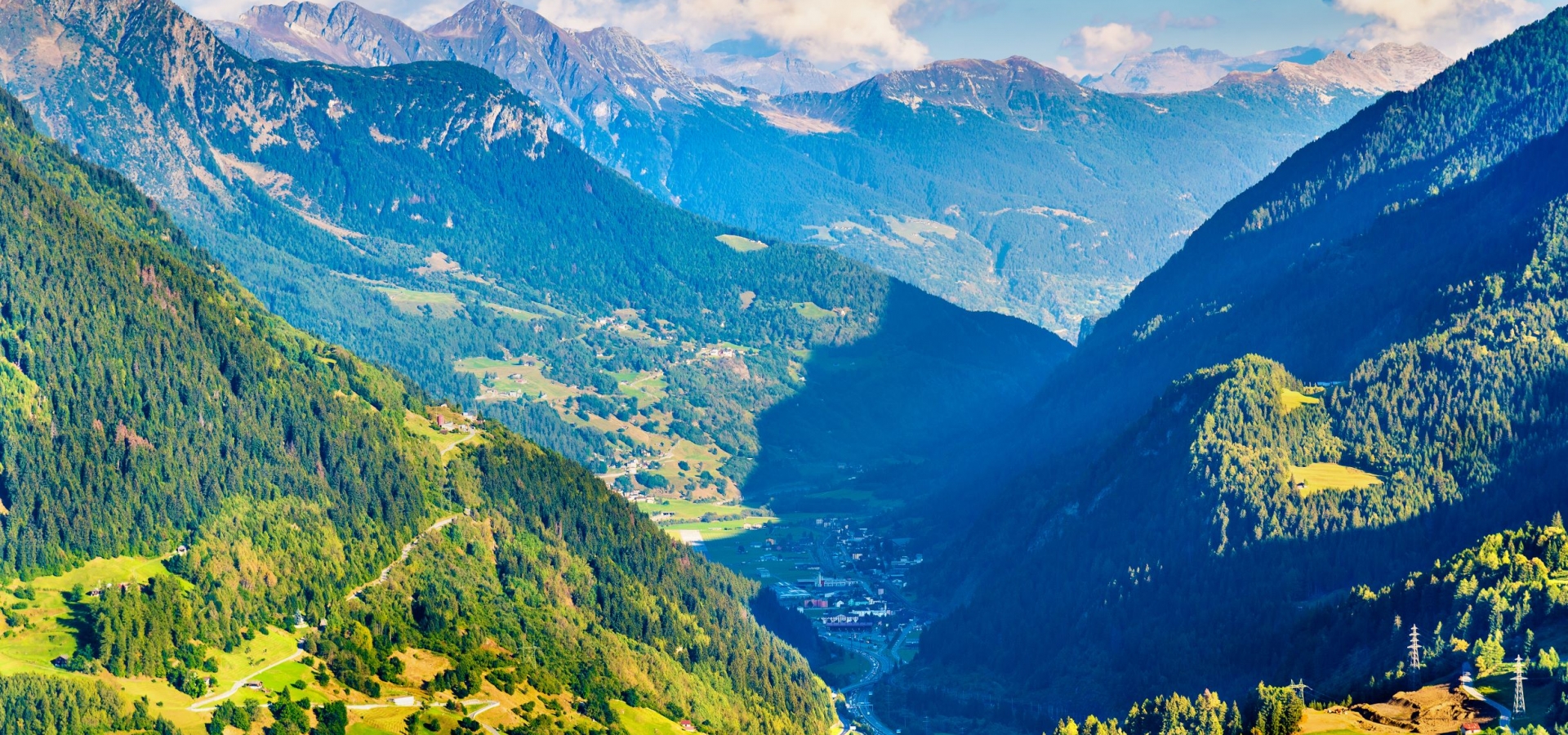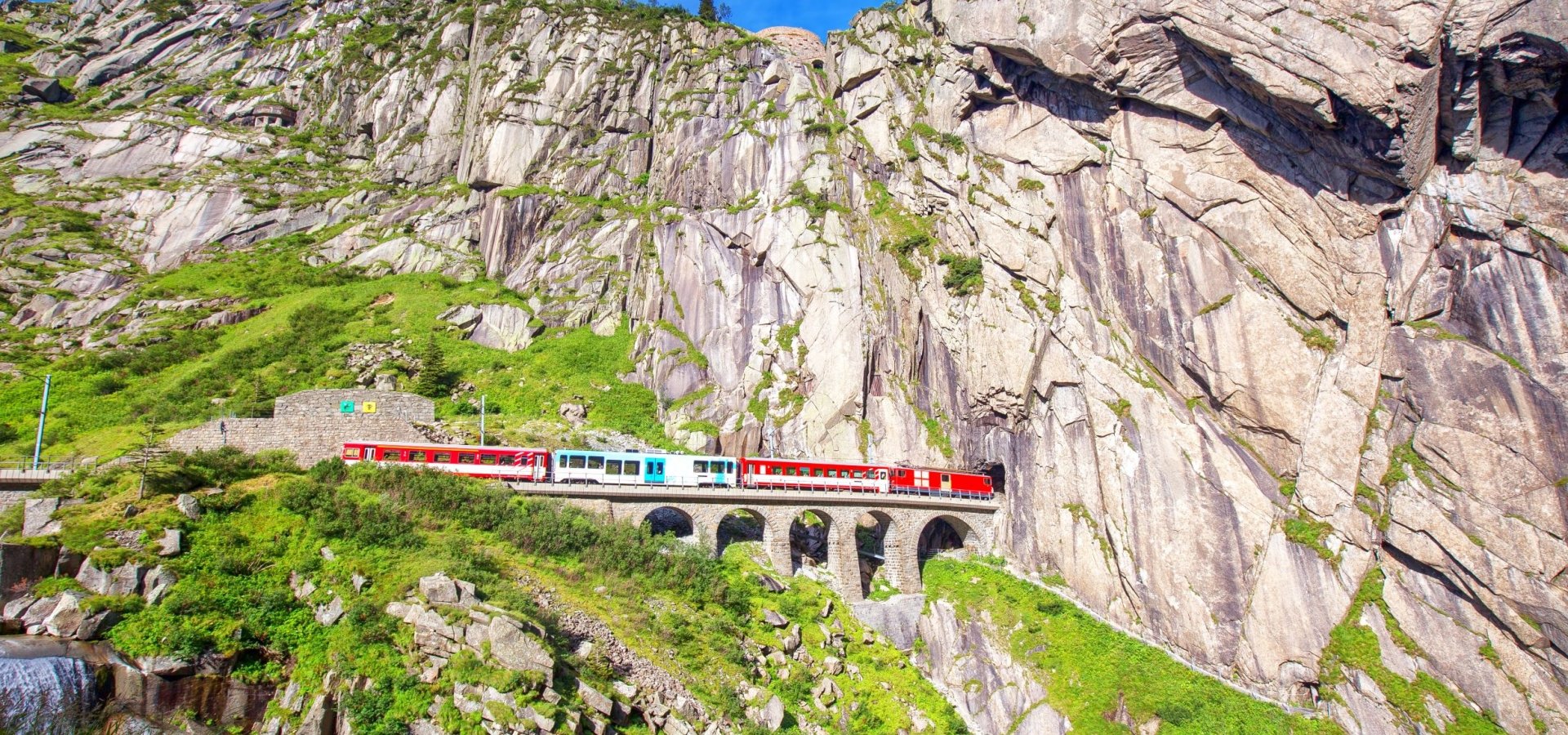 The Gotthard Express is a Journey in two Different Parts
Both parts offer views over some of Switzerland's most stunning scenery. Travelling from Lucerne, the first part of the trip is by paddle-steamer, travelling across Lake Lucerne to Flüelen. Whilst the boat has both First and Second Class sections, our customers are normally booked into the First Class section, which is typically on the upper deck, to best appreciate the views across the lake.  The second part of the trip is only available in First Class, onboard an air-conditioned train heading through one of the most scenic routes in all Switzerland – the Gotthard Pass.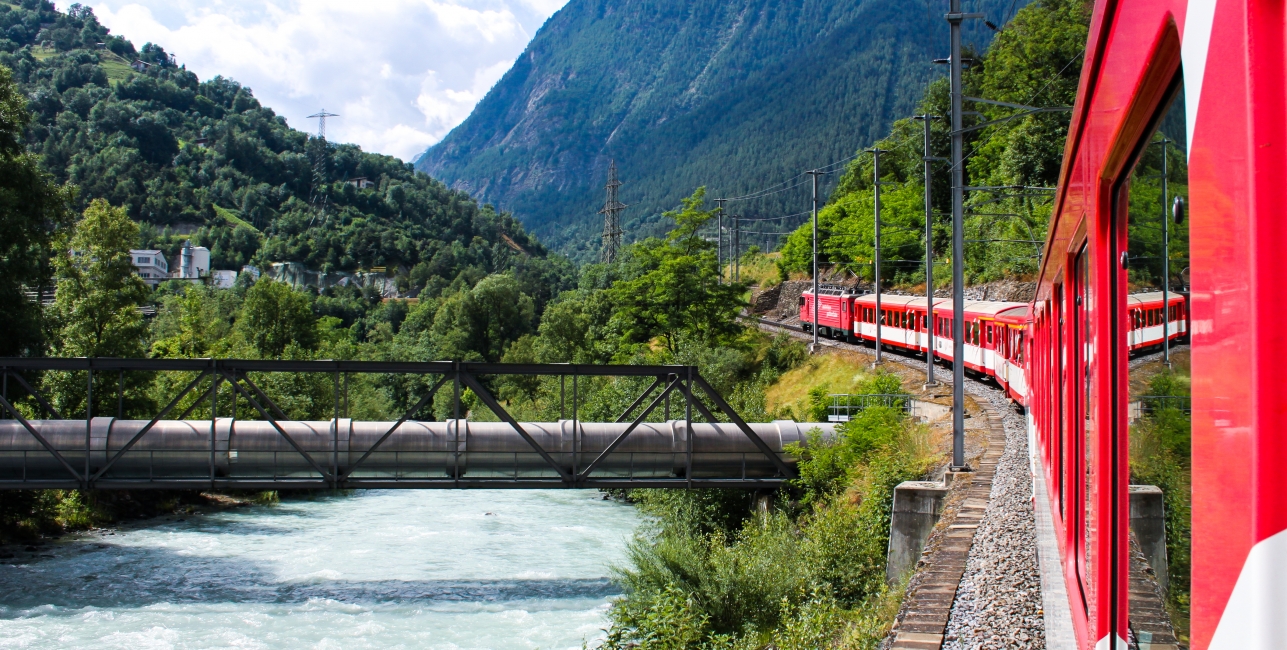 Seats are configured two by one across the aisle, allowing for tables for both four and two.
Each seat lines up perfectly with a large panoramic window, allowing for maximum viewing pleasure as the train passes through the alpine wonderland. There is also a separate car with opening windows, specifically for photographers. Snacks and drinks can be purchased onboard and there is a multilingual guide on board explaining highlights from the route.
Gotthard Panorama Gallery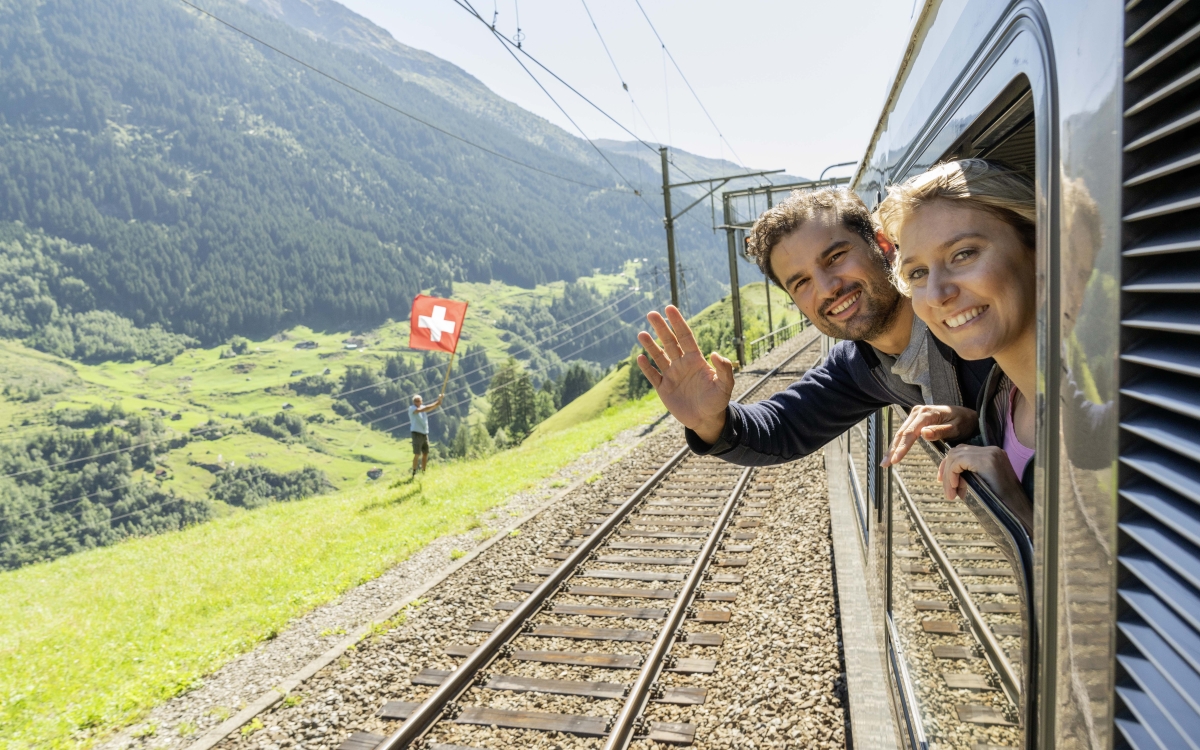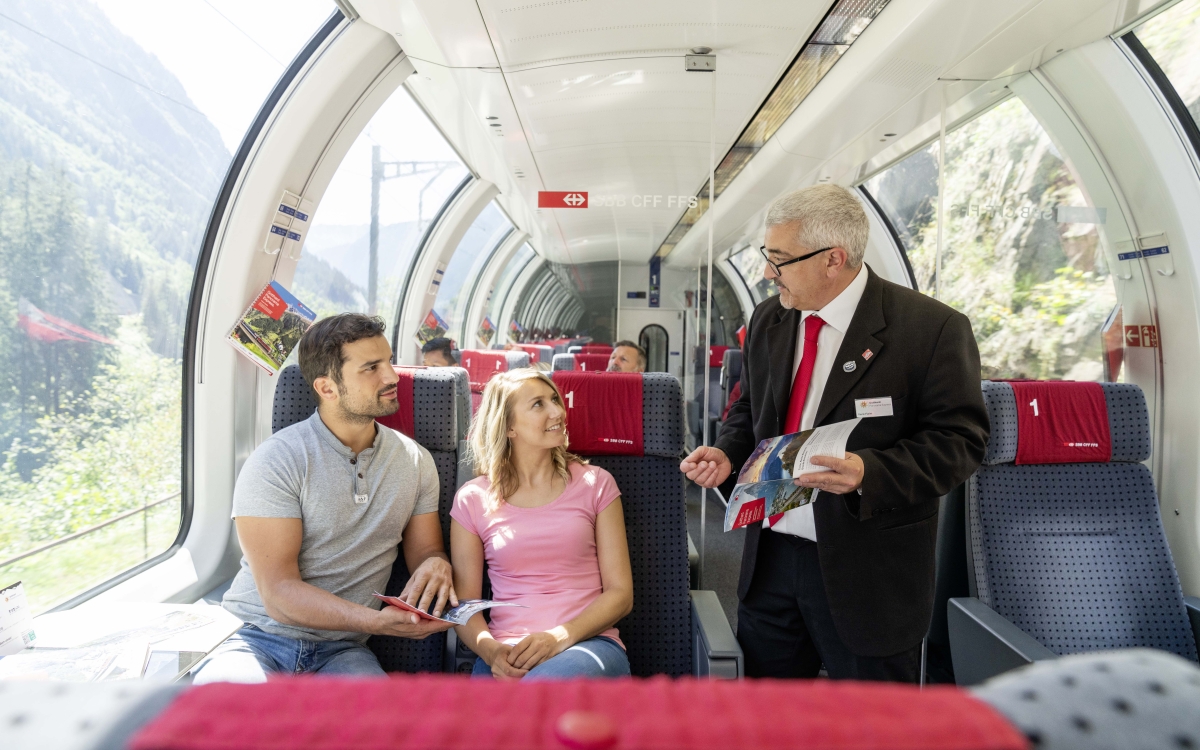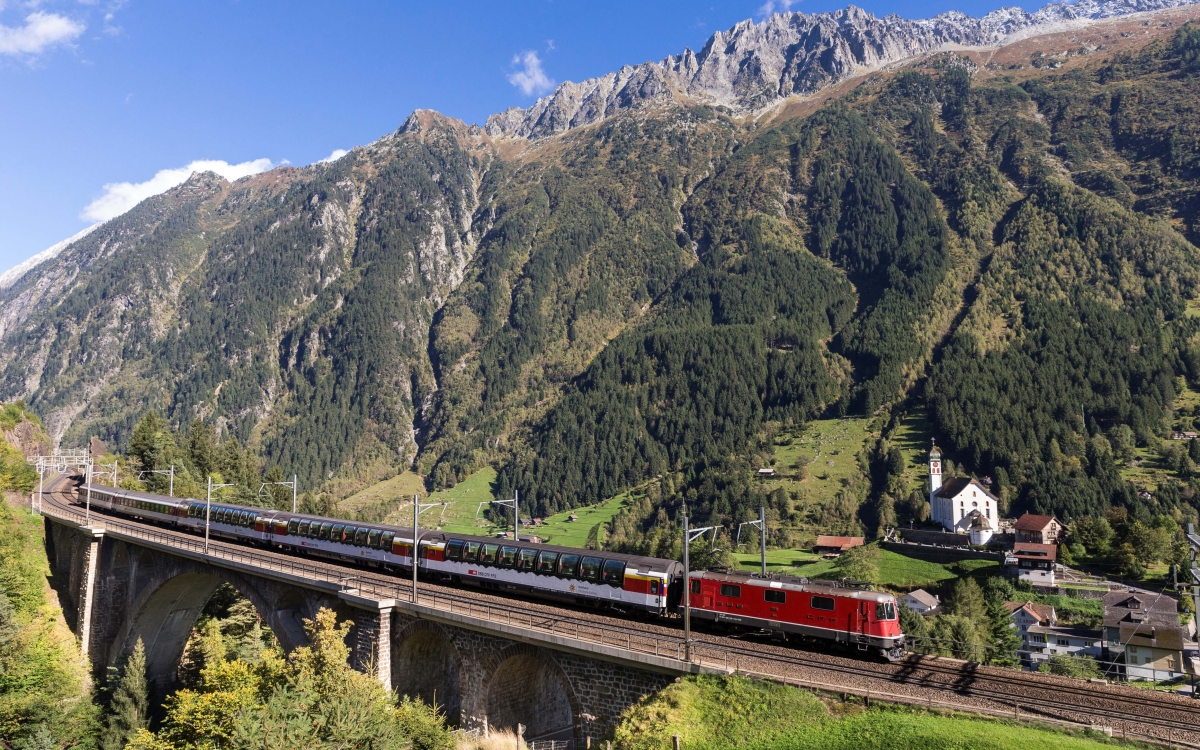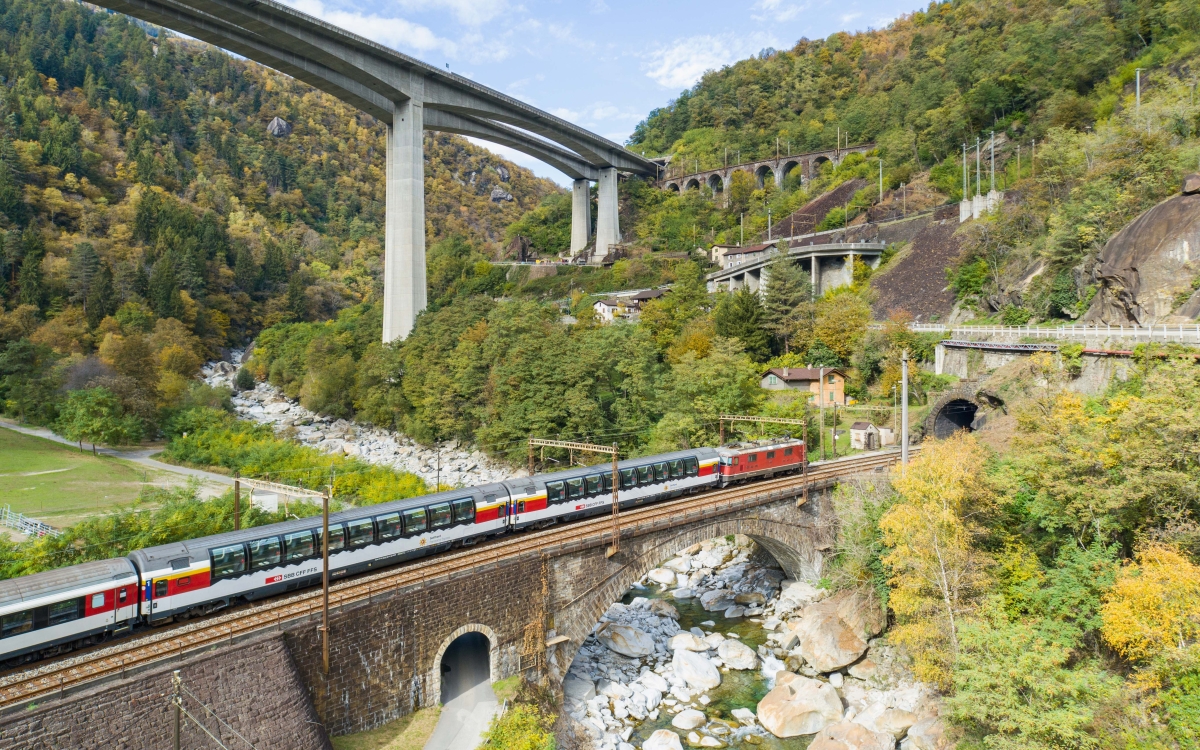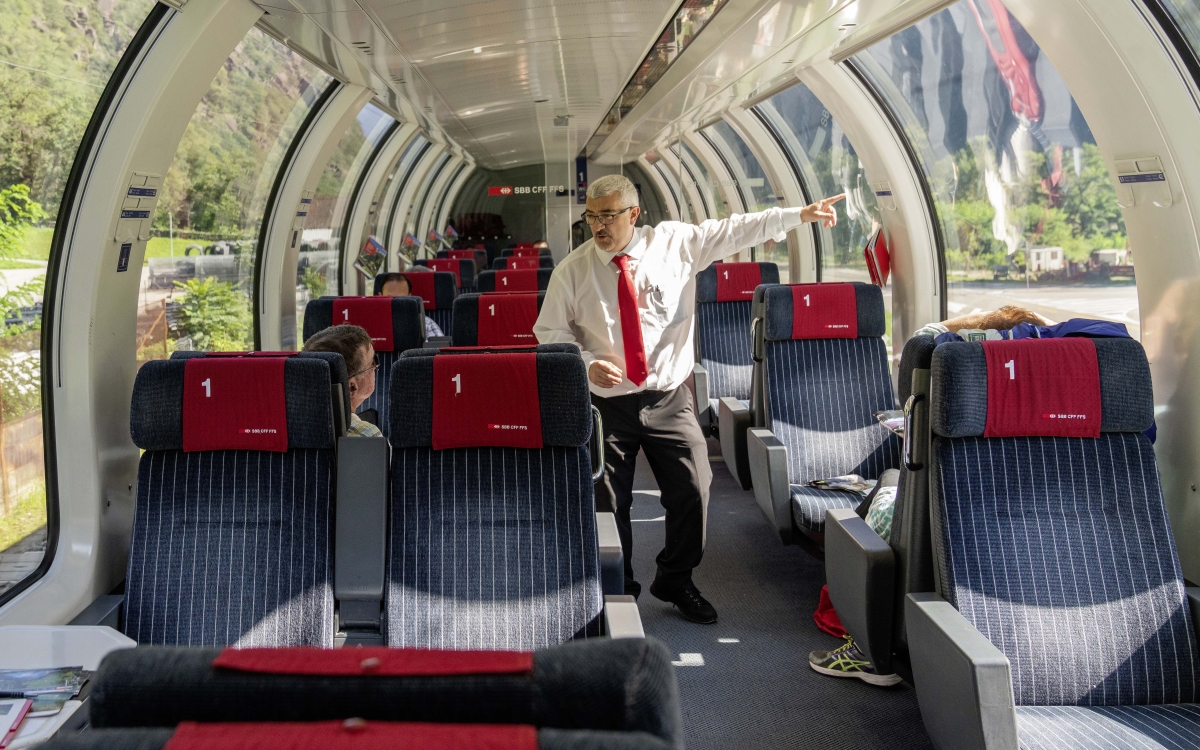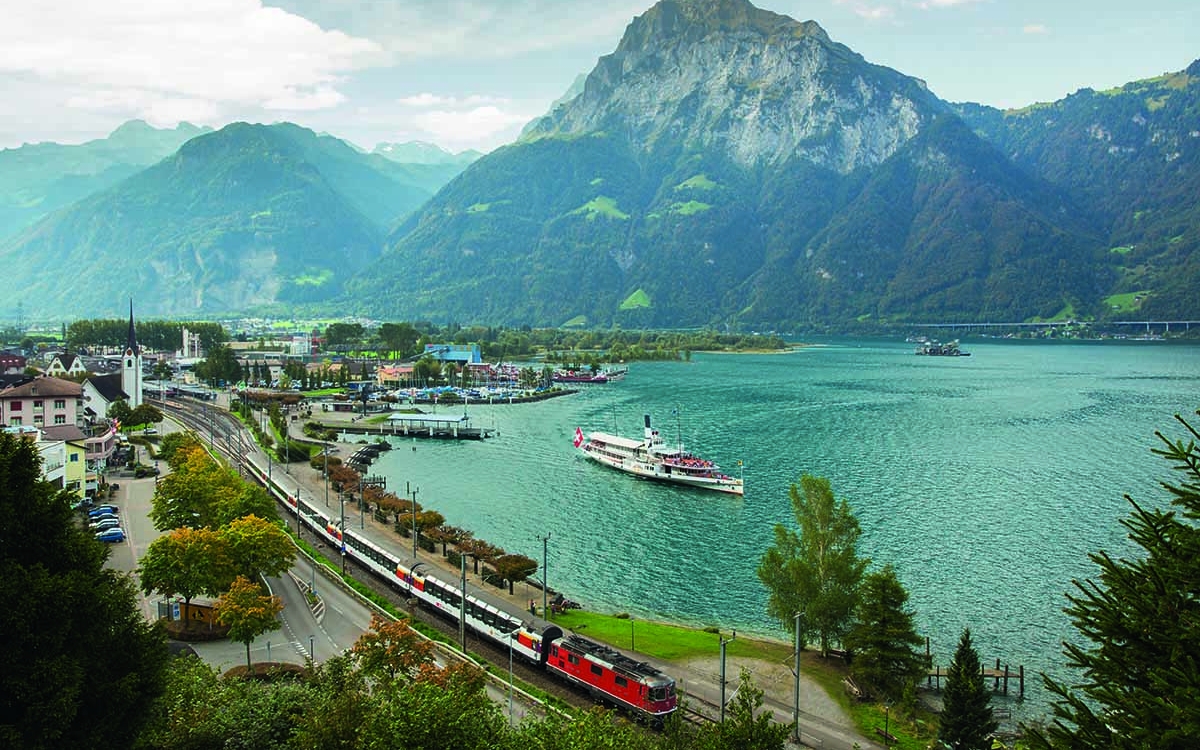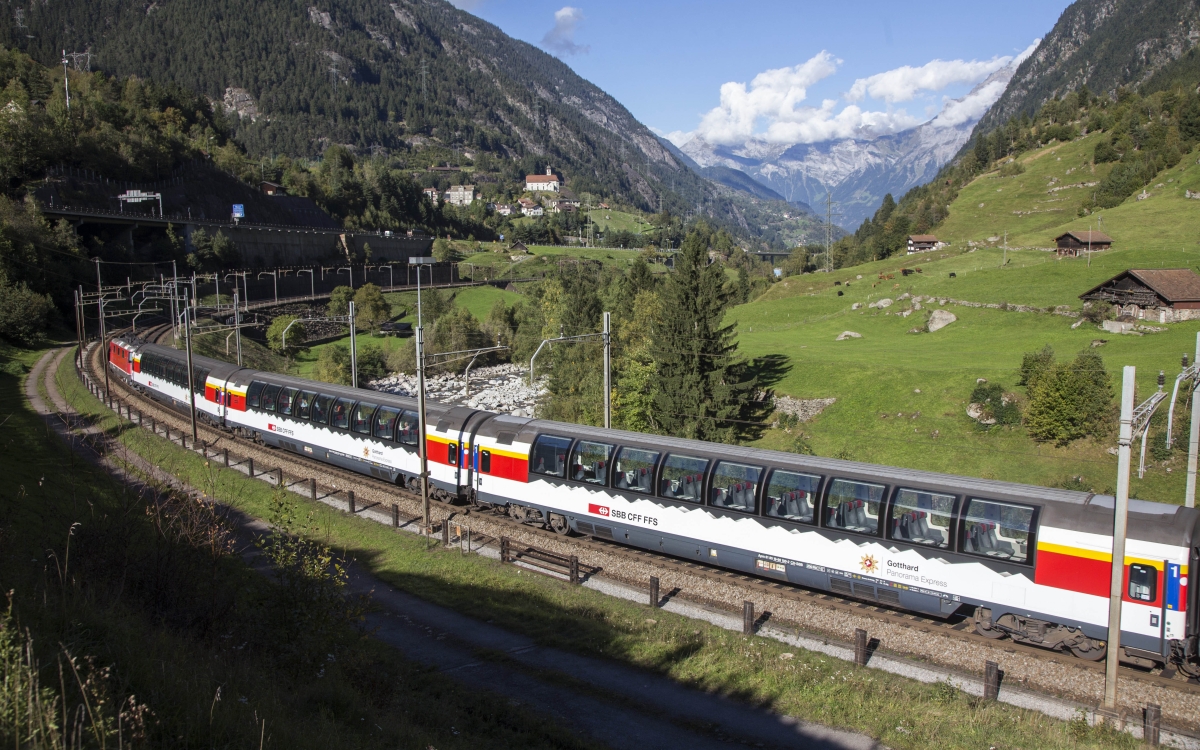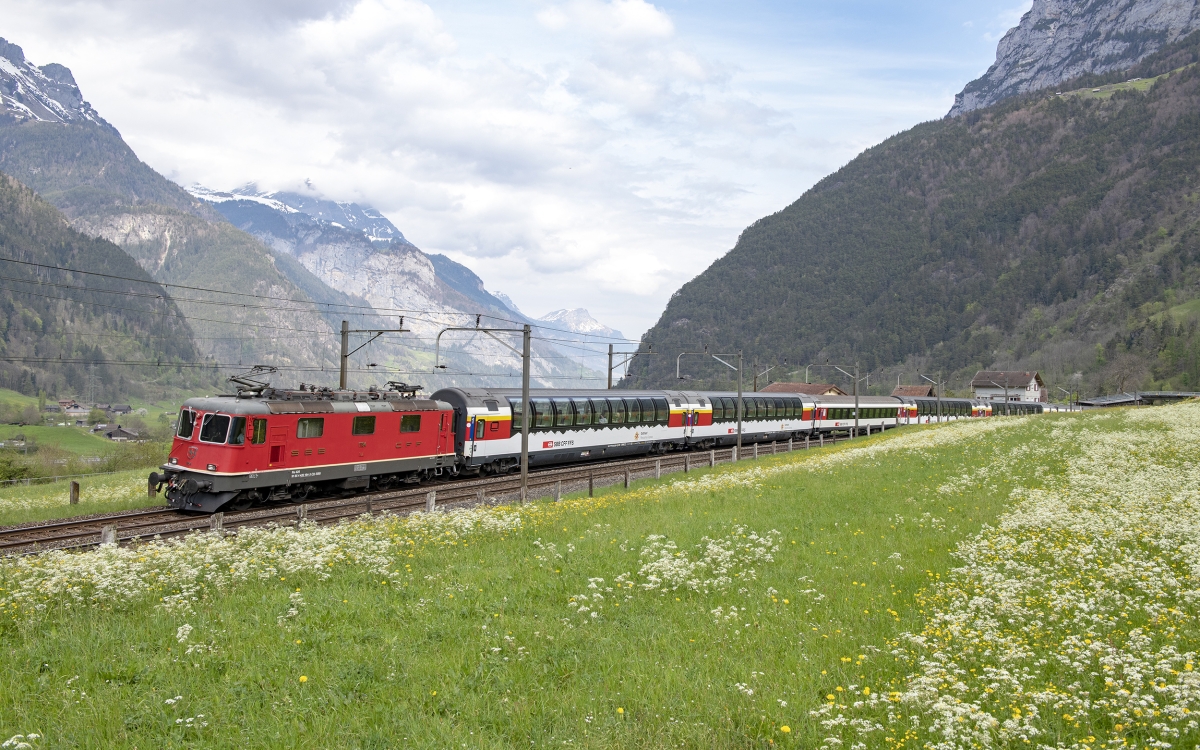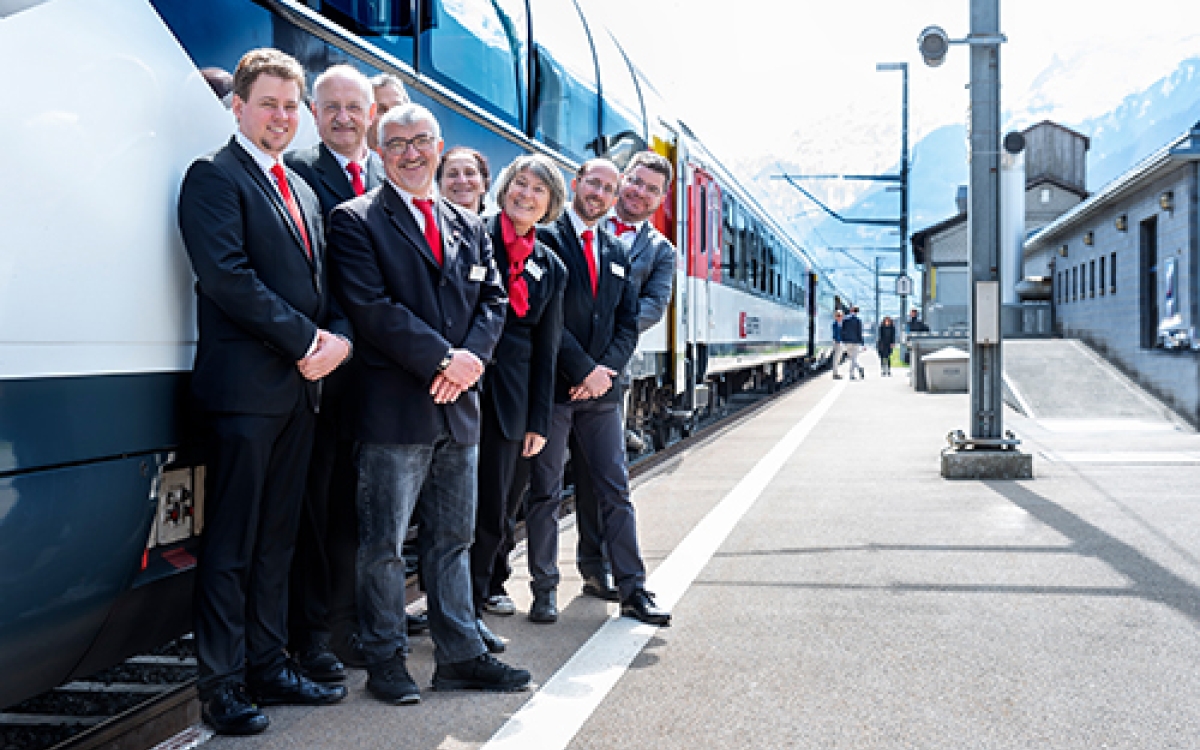 Classes of Accommodation
Red Premium
If you're looking to travel in greater comfort and style, step up to Red Premium. Sit back and relax with more legroom, in-seat dining, and trolley service.
Red Service
Travel in Red Service between Adelaide and Melbourne and enjoy the comfort and romance of a rail journey.