Alaska Railroad
Enjoy Alaska's backcountry from the comfort of a railcar, with comfortable seats, large picture windows, and onboard dining. Alaska Railroad travels through or near some fantastic scenery, including national parks, fjords, and ancient geology and you may even get to experience the Aurora Borealis.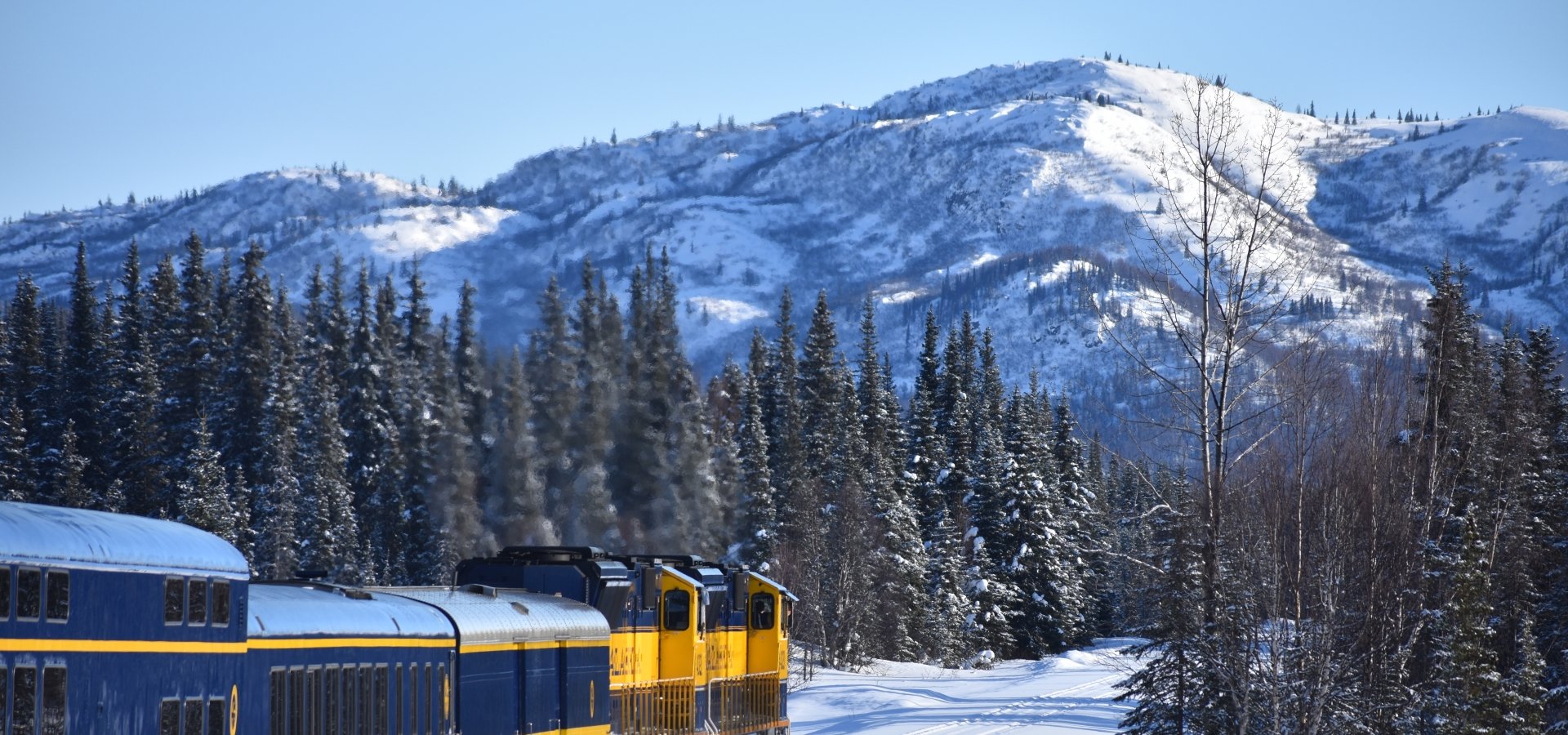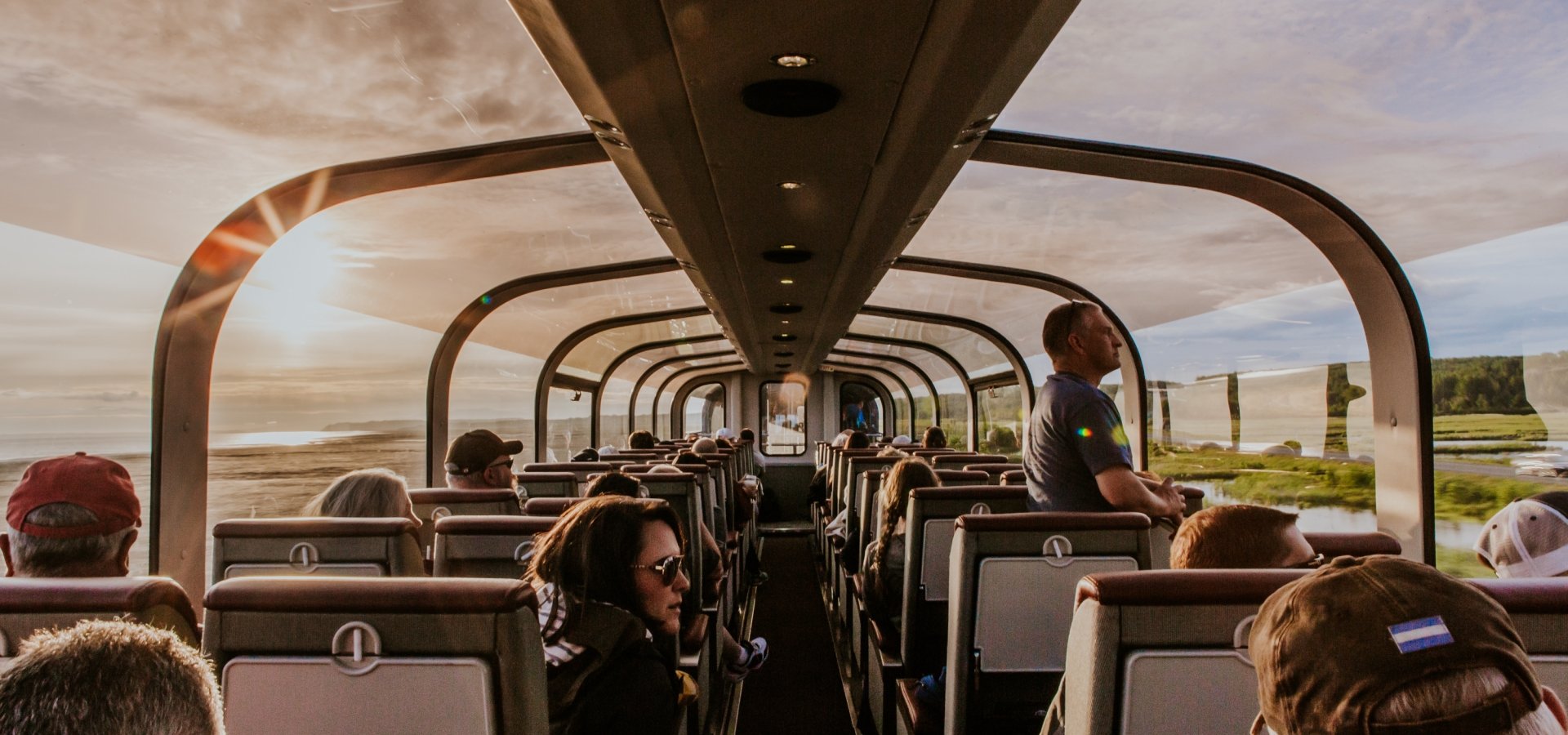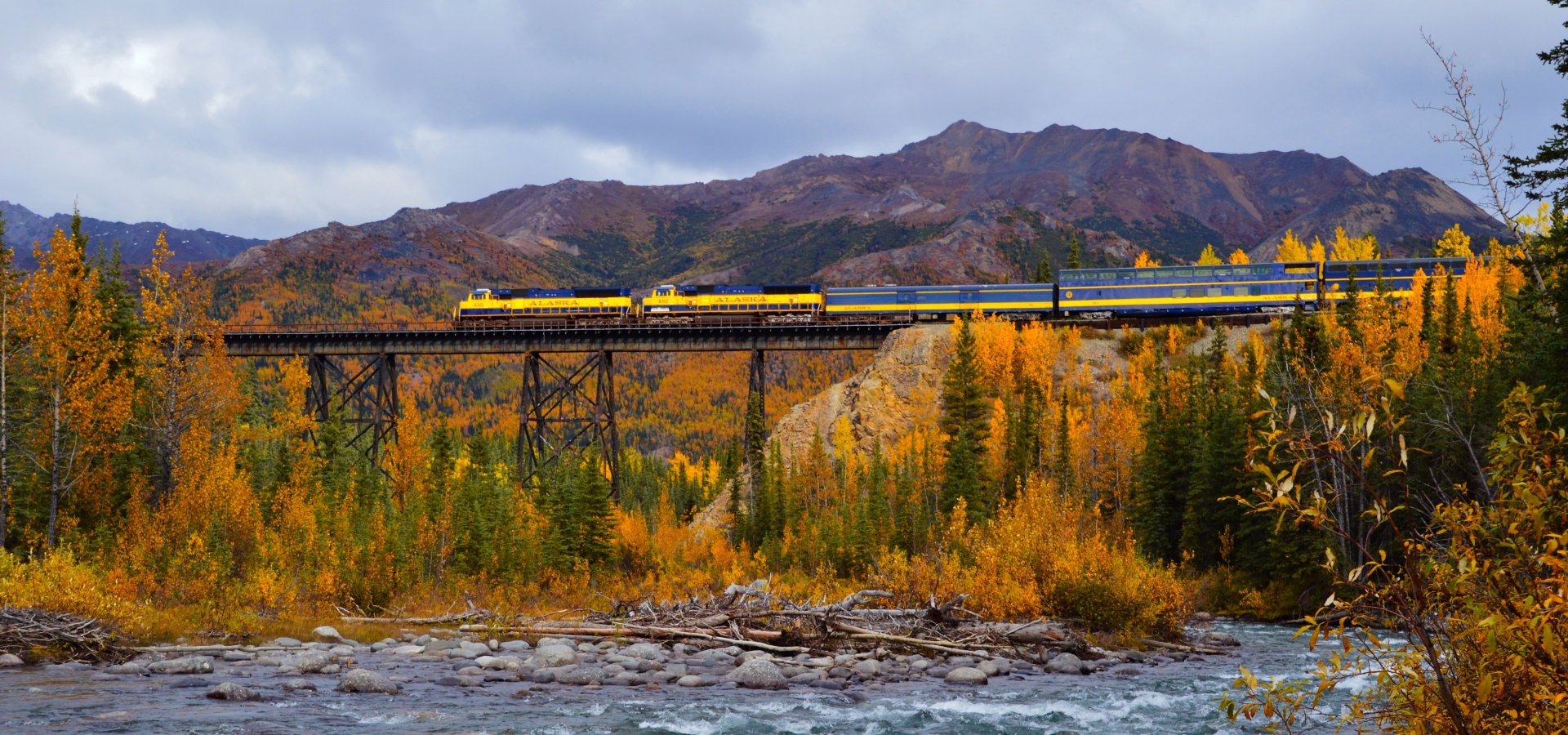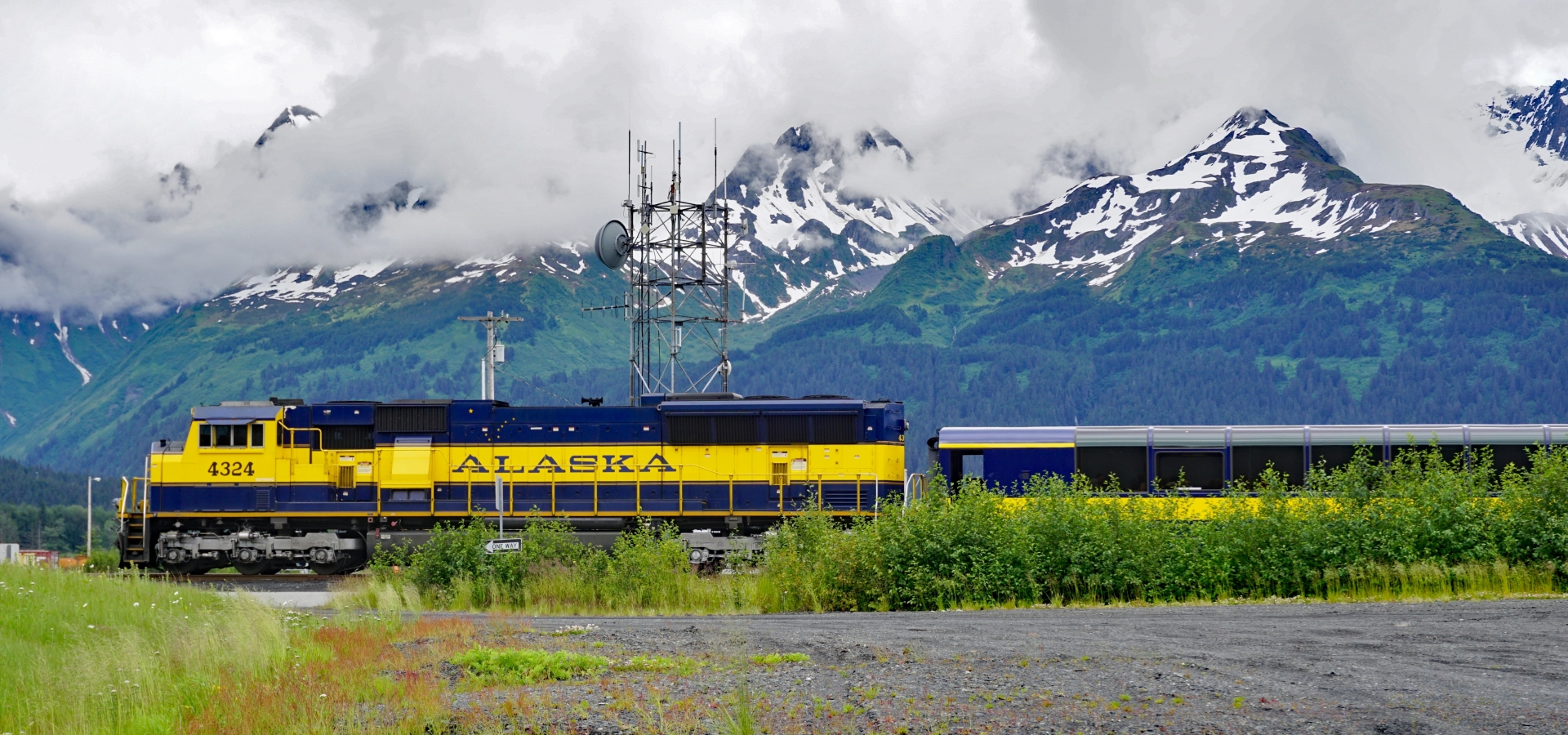 Classes of Accommodation
GoldStar service is, without doubt, the premium option available on the Alaska Railroad.
With large panoramic windows reaching all the way up to the ceiling, GoldStar Service is the best way to enjoy Alaska's stunning scenery in maximum comfort. In addition, guests can use an outdoor, upper-level viewing platform that is perfect for taking photos and videos in the open air. There is a full dining room service on the lower level, and GoldStar passengers can enjoy complimentary meals, soft drinks, and two adult beverages for all those over the age of 21. There is a private car as well as an Alaskan tour guide providing narration during the journey.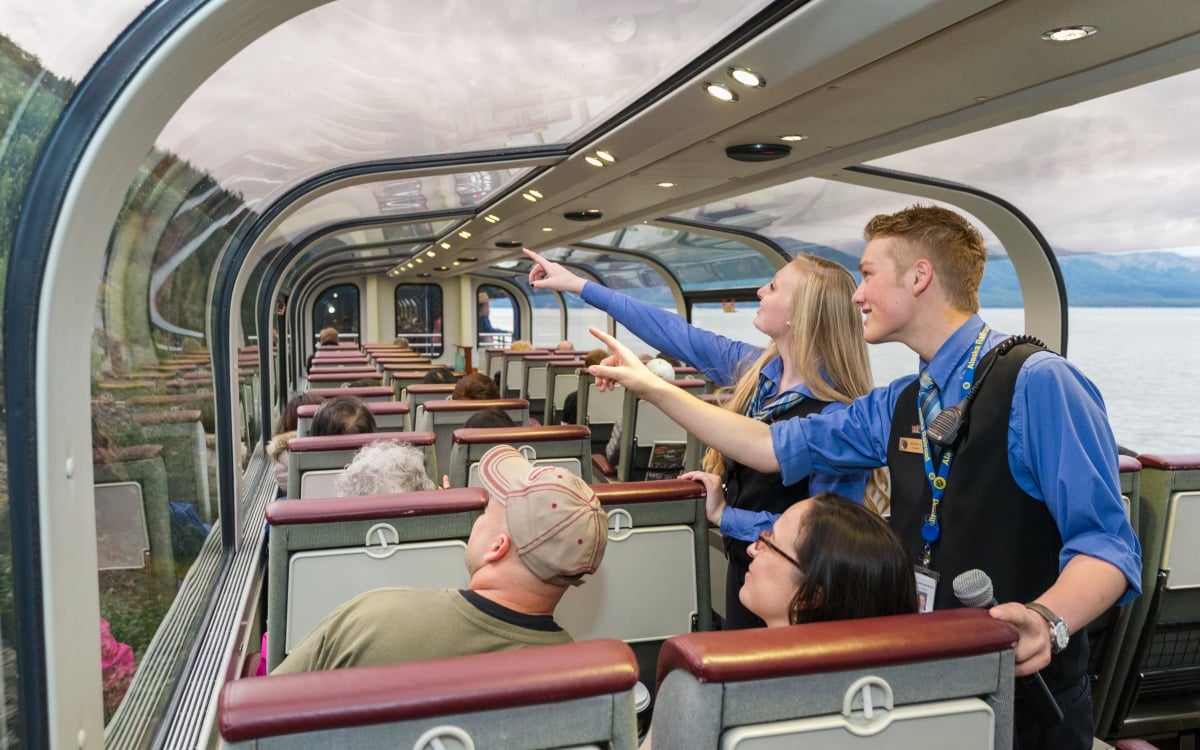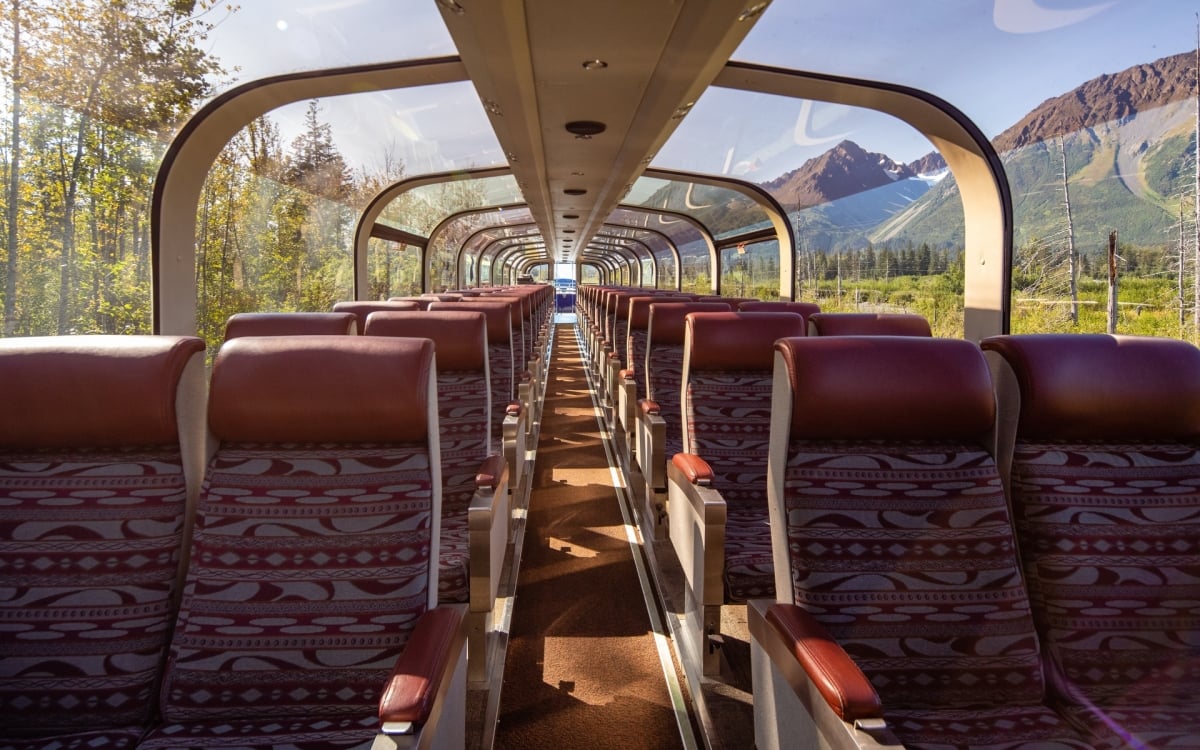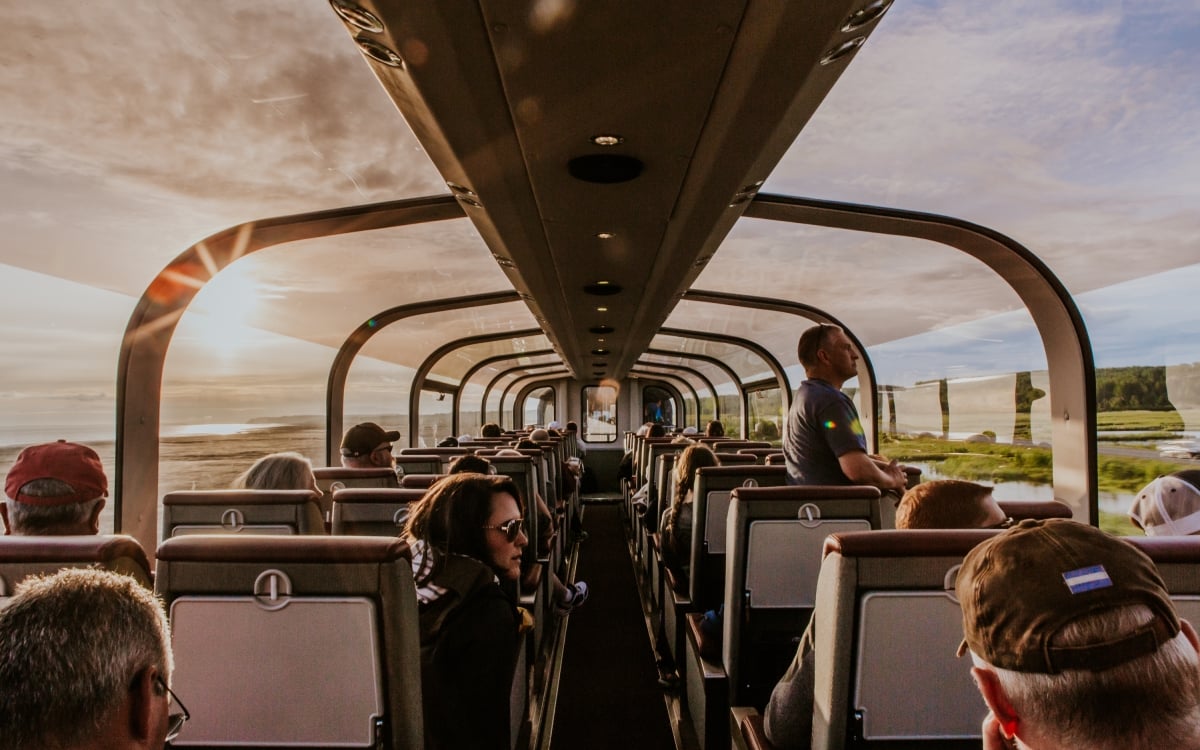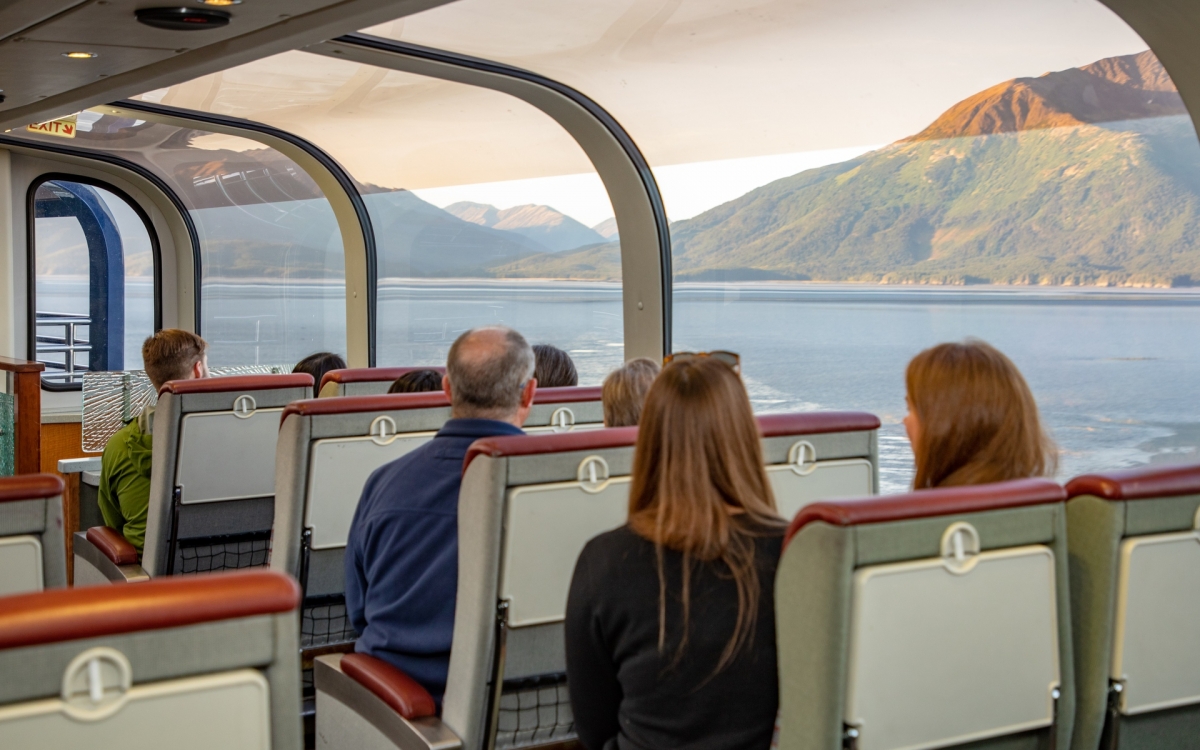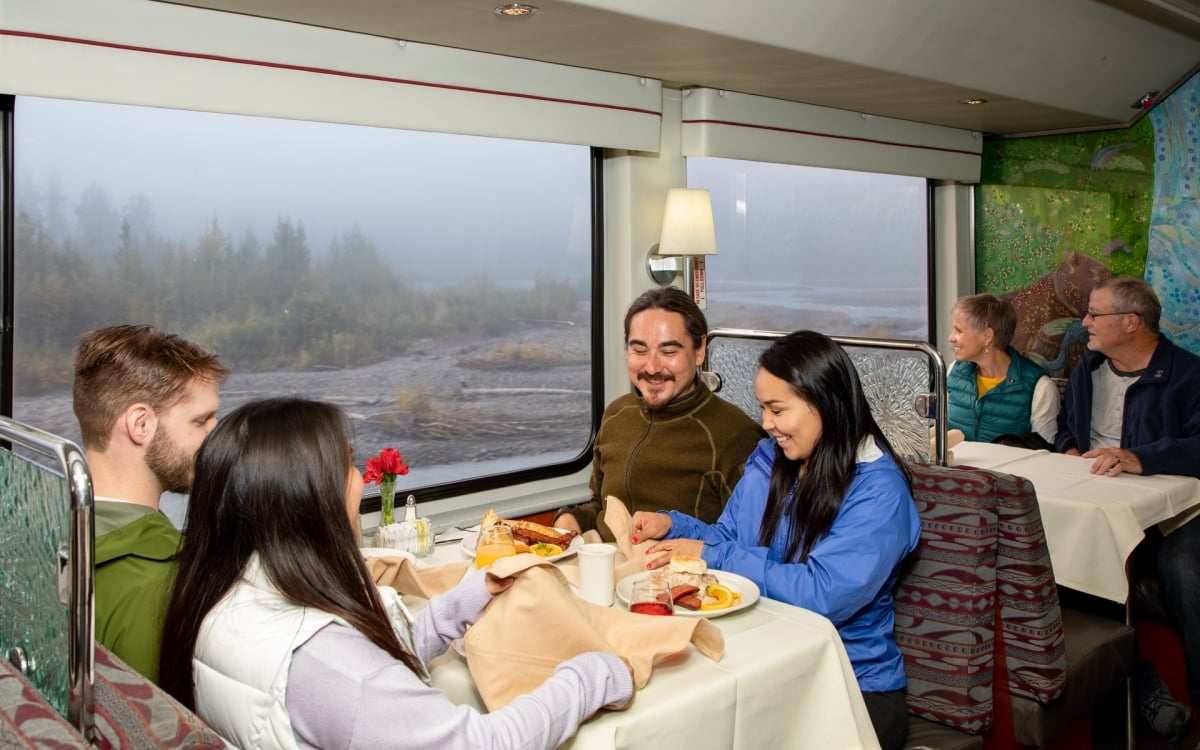 Adventure Class
Adventure Class on Alaska Railroad offers comfortable seating with large windows to admire the passing scenery. All seats face the direction of travel. In summer, guests have access to the open seating area in the Vista Dome car.
Food and drinks can be purchased at the onboard Wilderness Café.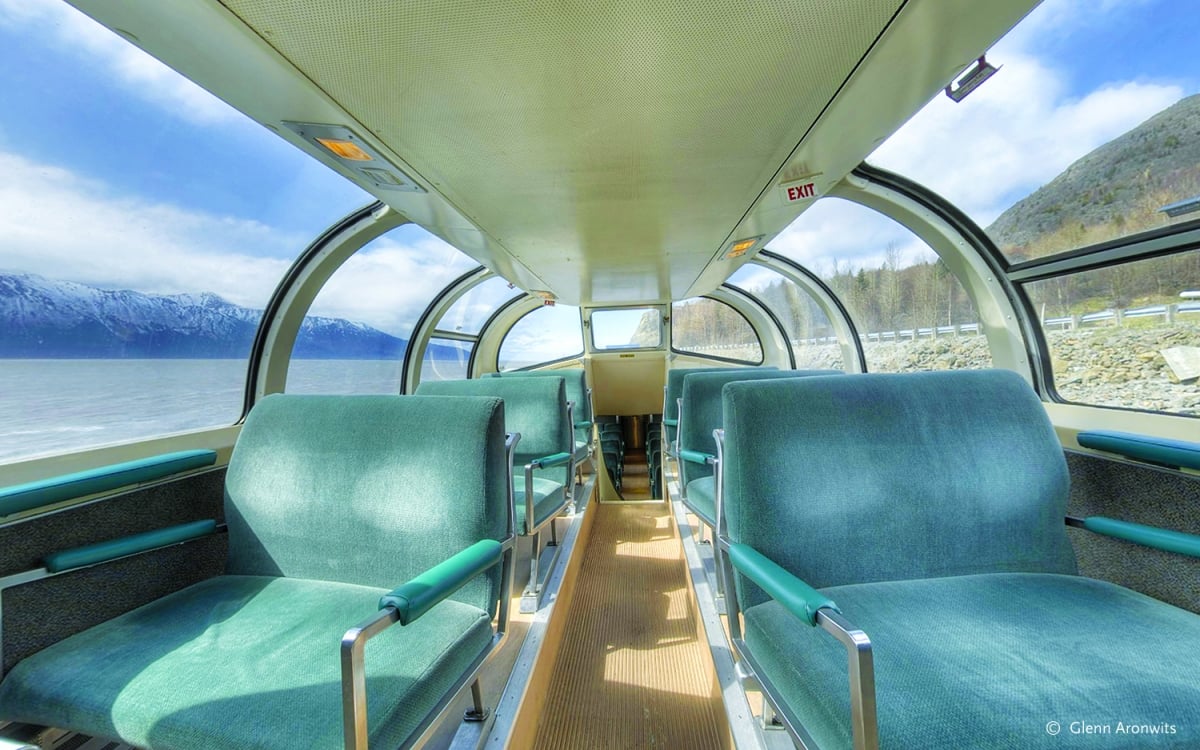 Dining Onboard the Alaska Railroad