TranzAlpine
The Tranz-Alpine is the rail journey between Greymouth and Christchurch, across the breadth of New Zealand in around 5 hours. It travels through the stunning scenery of the  Southern Alps and is one of the most scenic rail journeys in the world!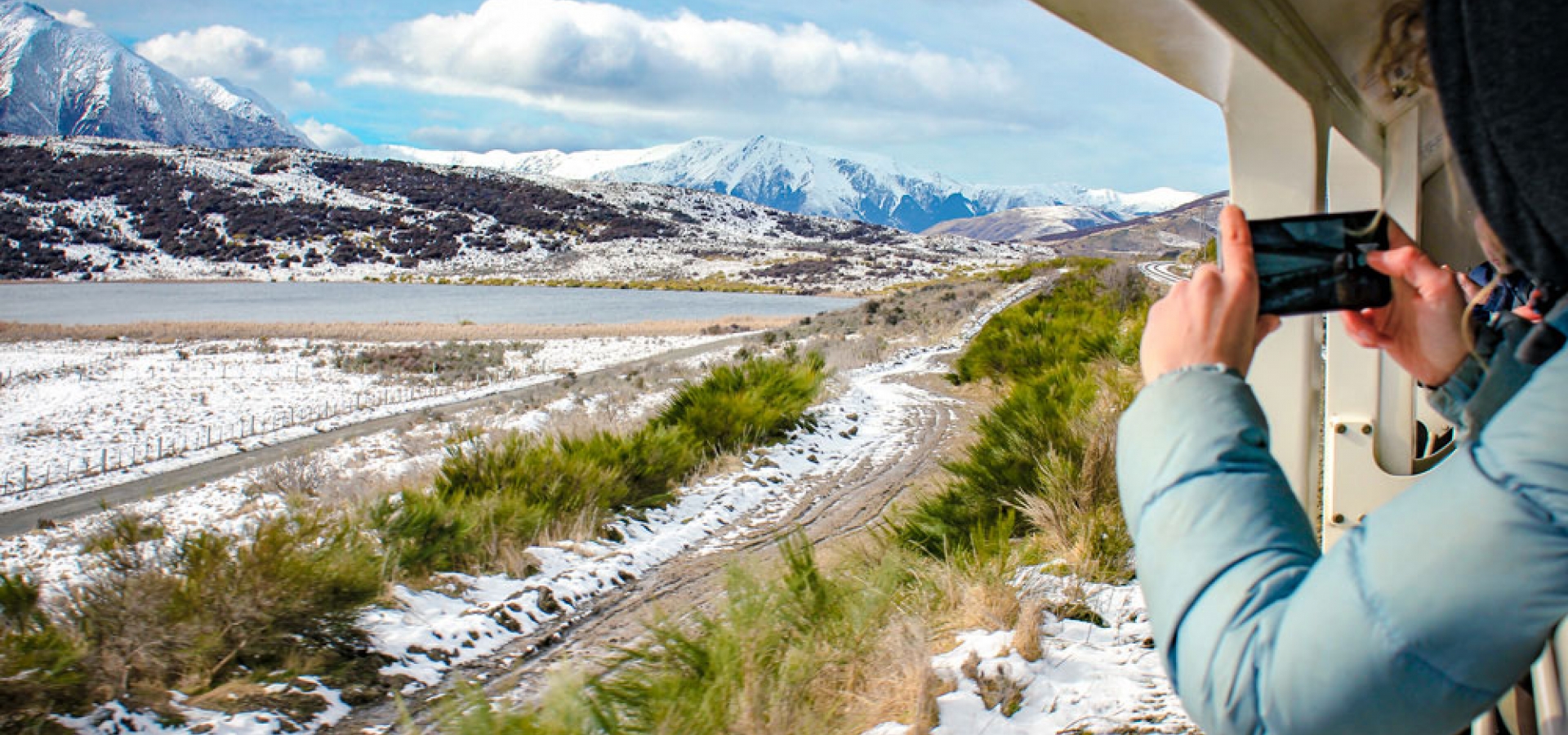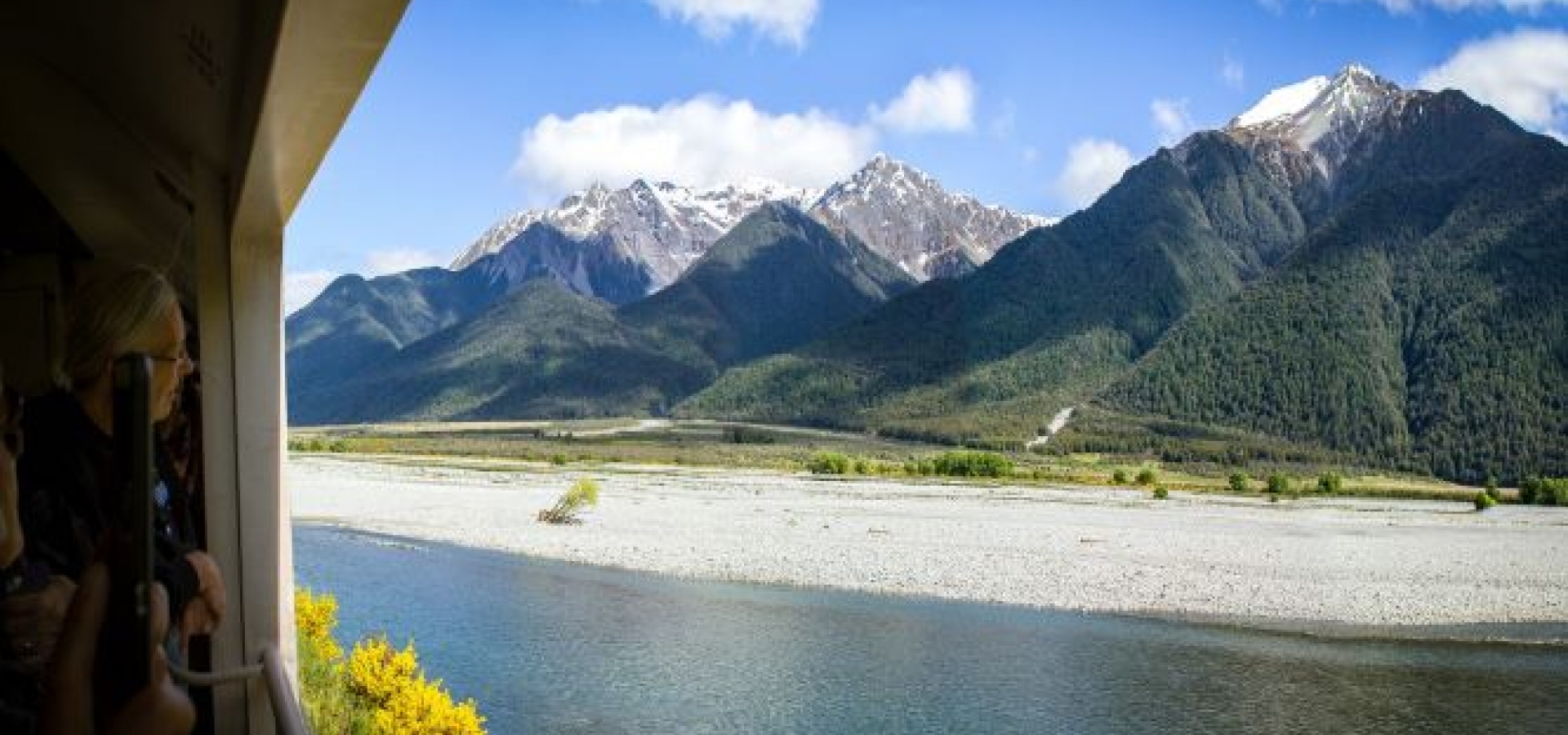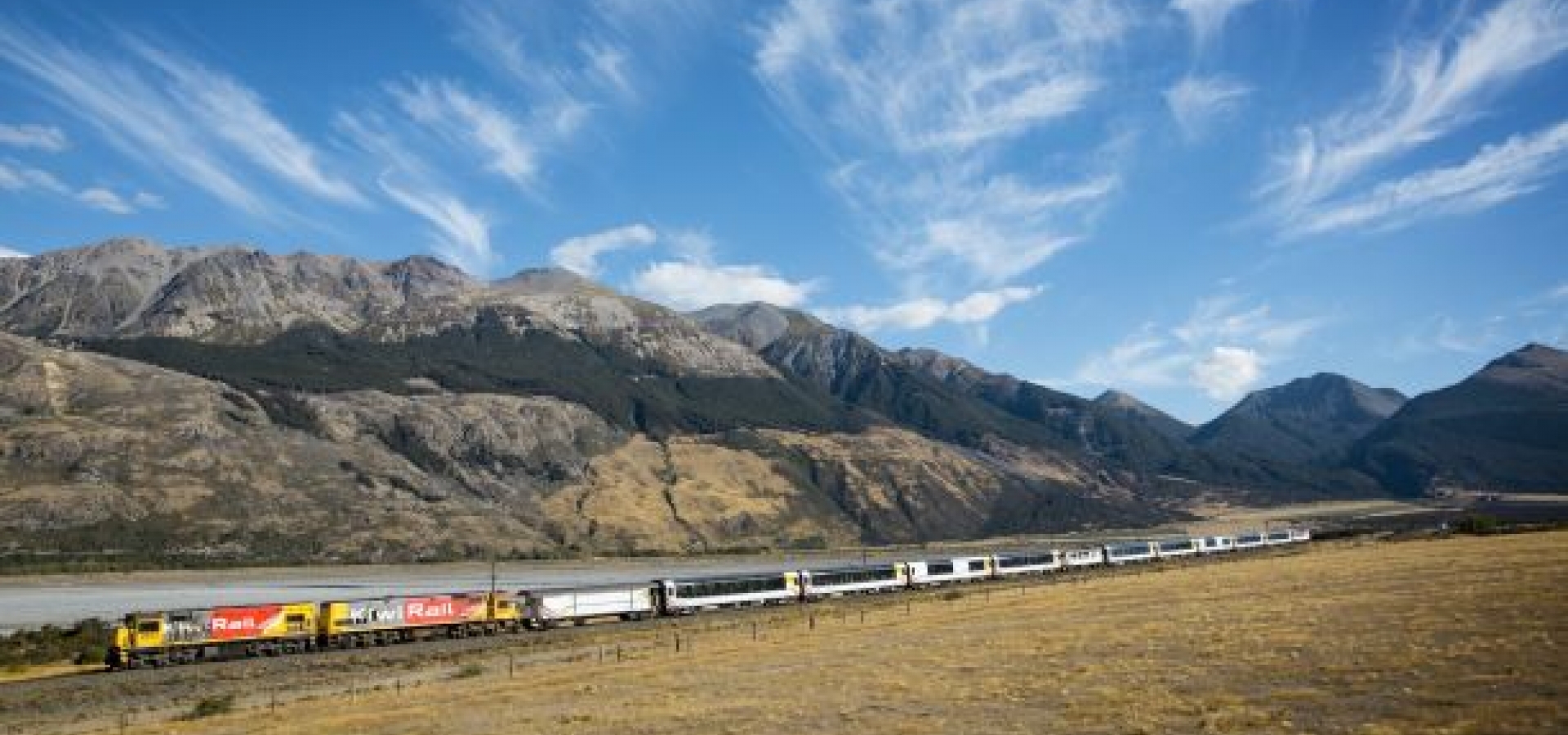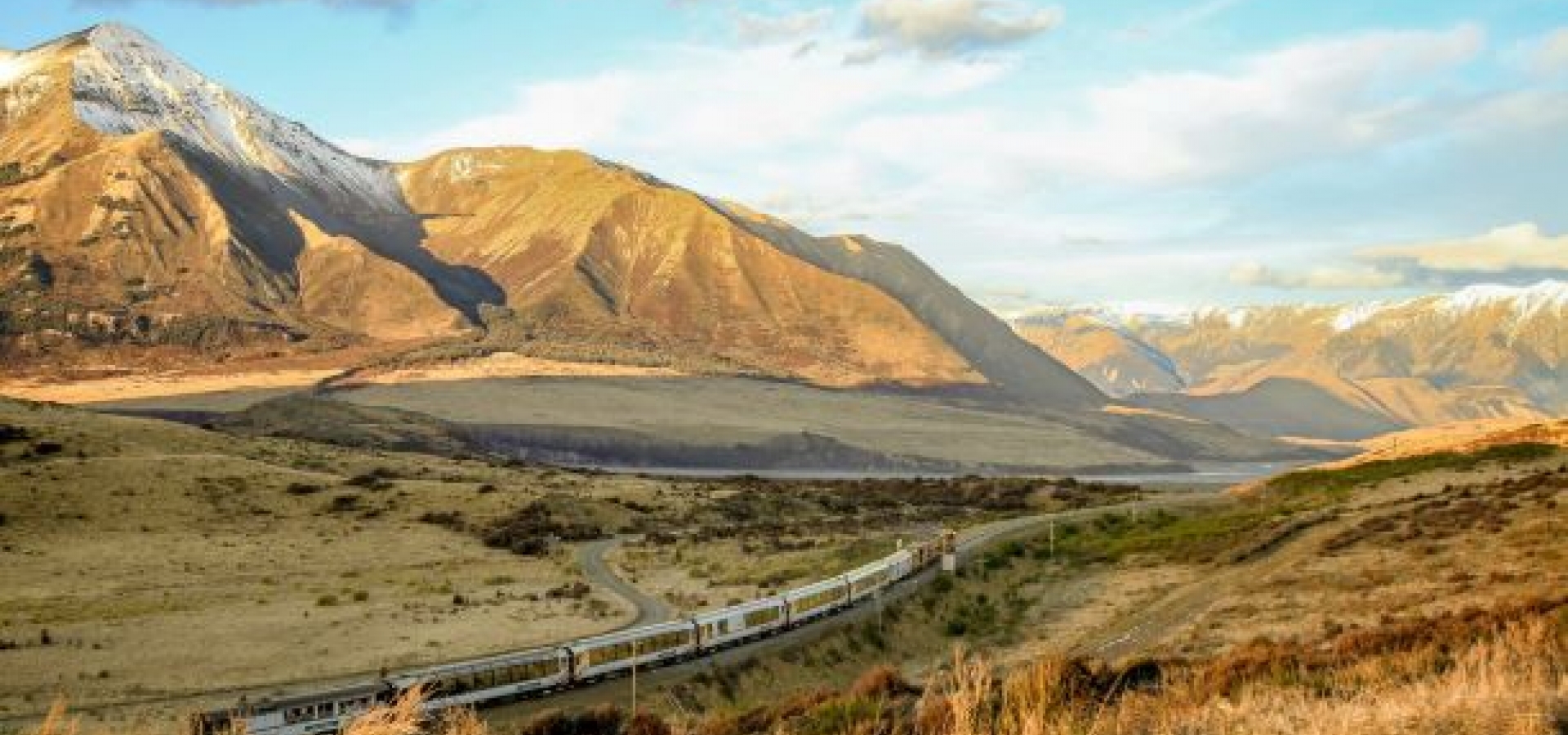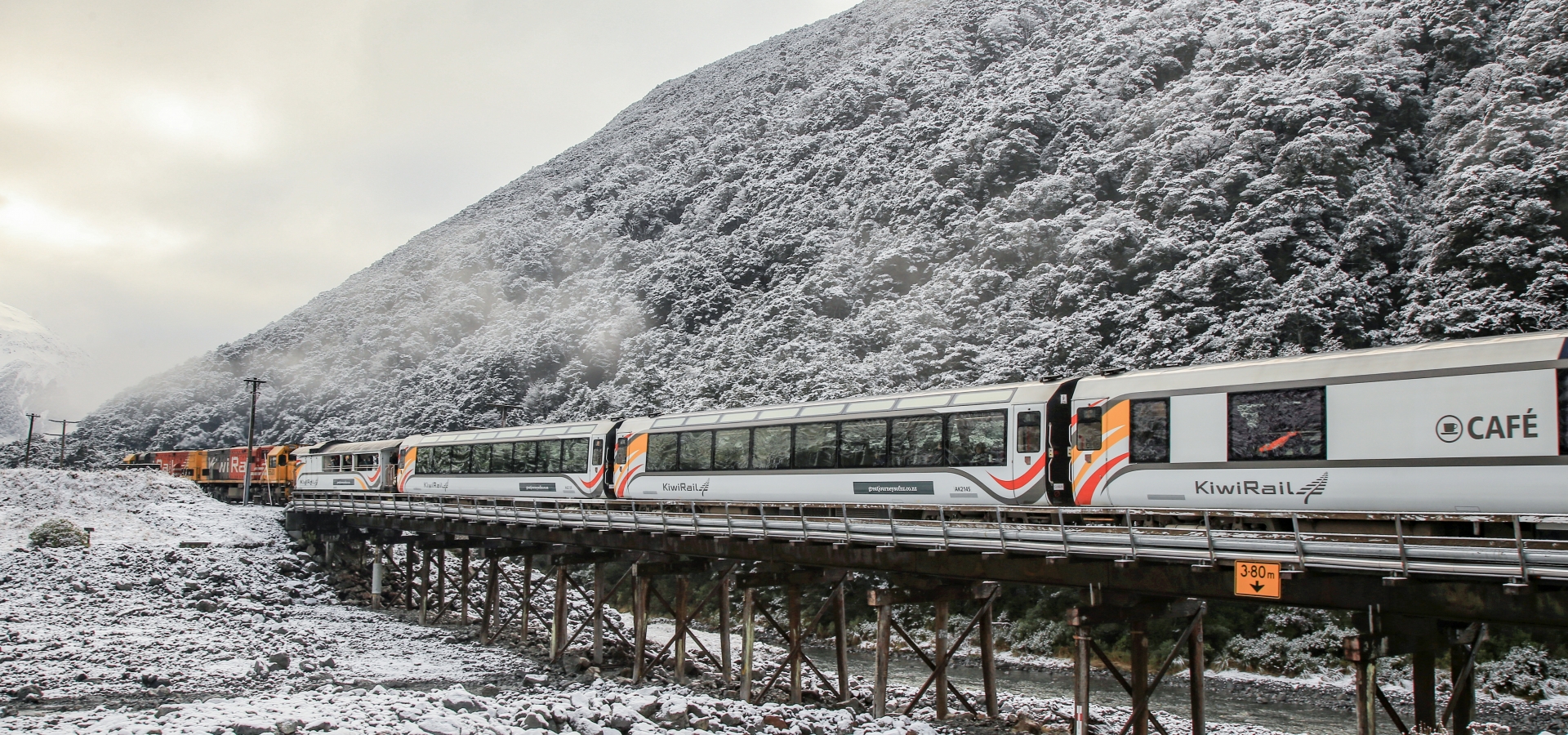 Classes of Accommodation
Scenic Plus
Inside the refined Scenic Plus Class carriages, you'll be treated to a journey through the flavours and stories of New Zealand while you relax and take in the world-class views and enjoy local dishes served with regional wines.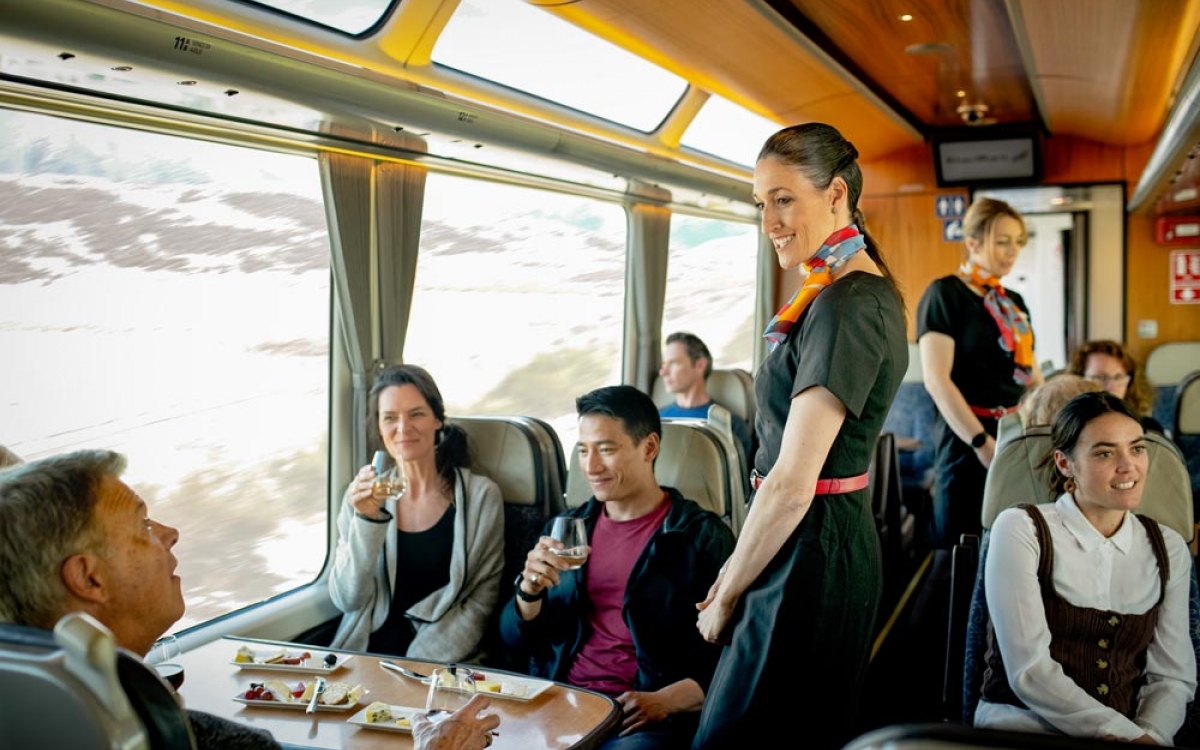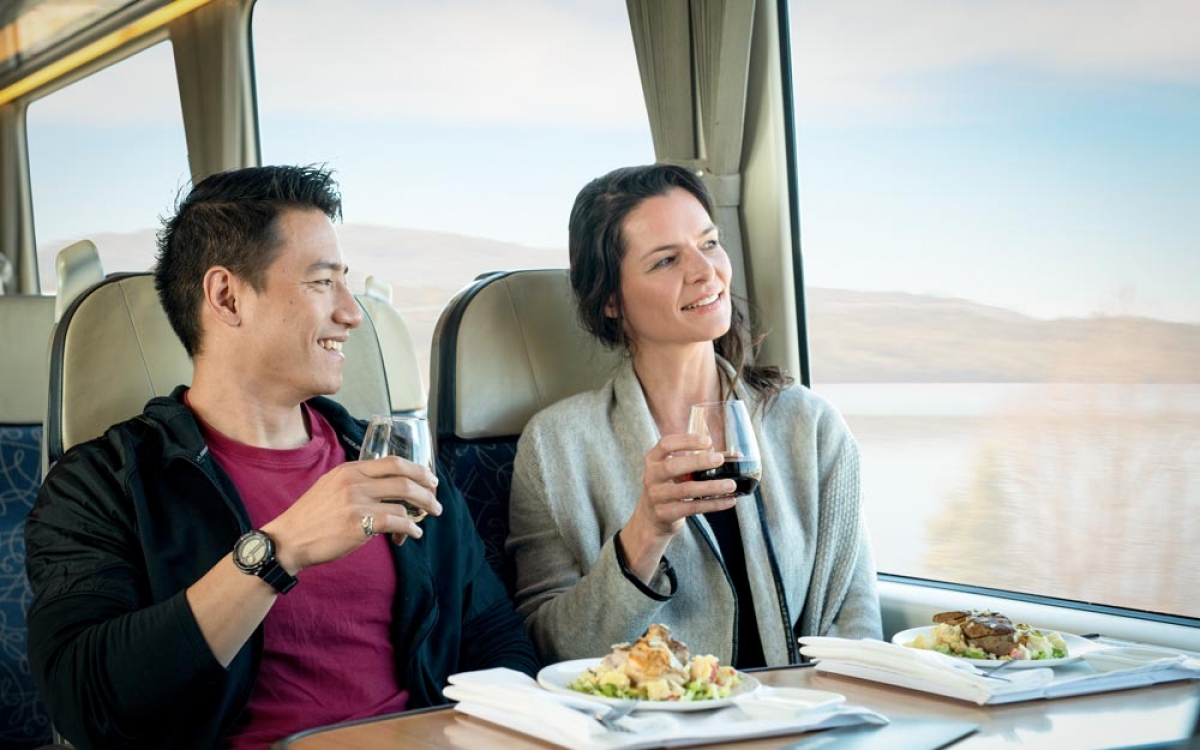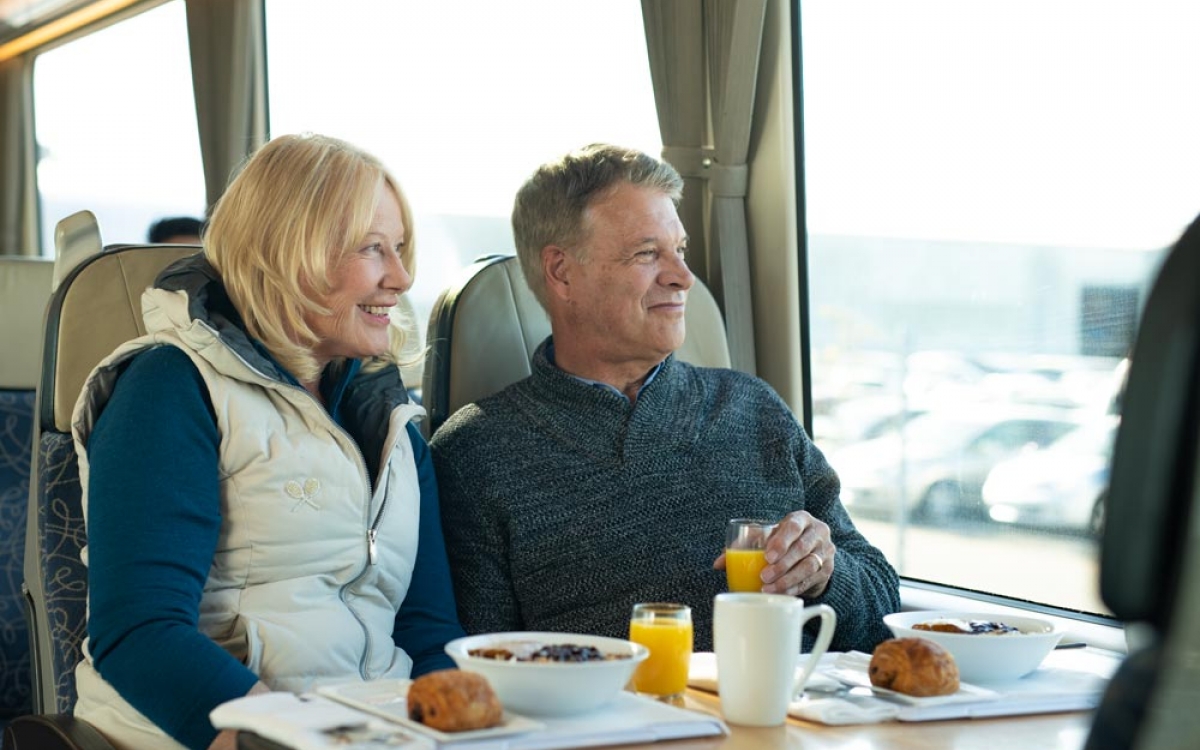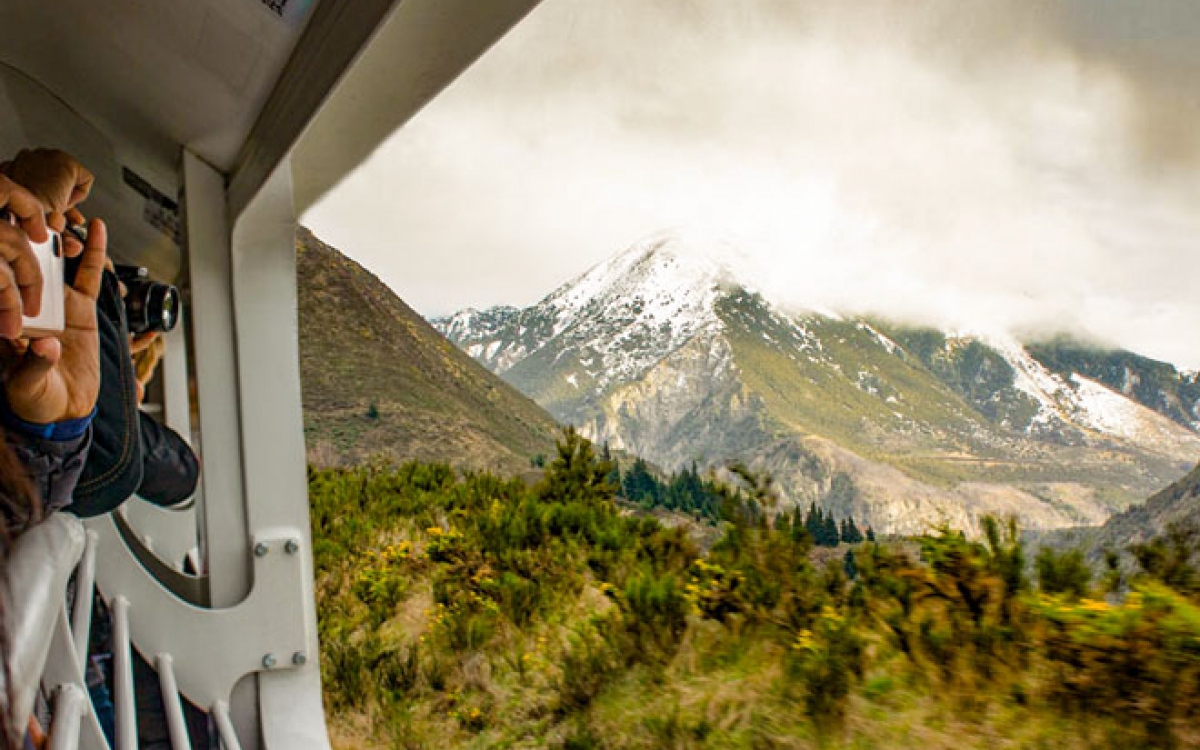 Scenic Class
Sit back and enjoy the elegance of Scenic Class carriages while winding your way through the magnificent Southern Alps on your TranzAlpine journey. Scenic Class has large windows that help enhance the viewing experience.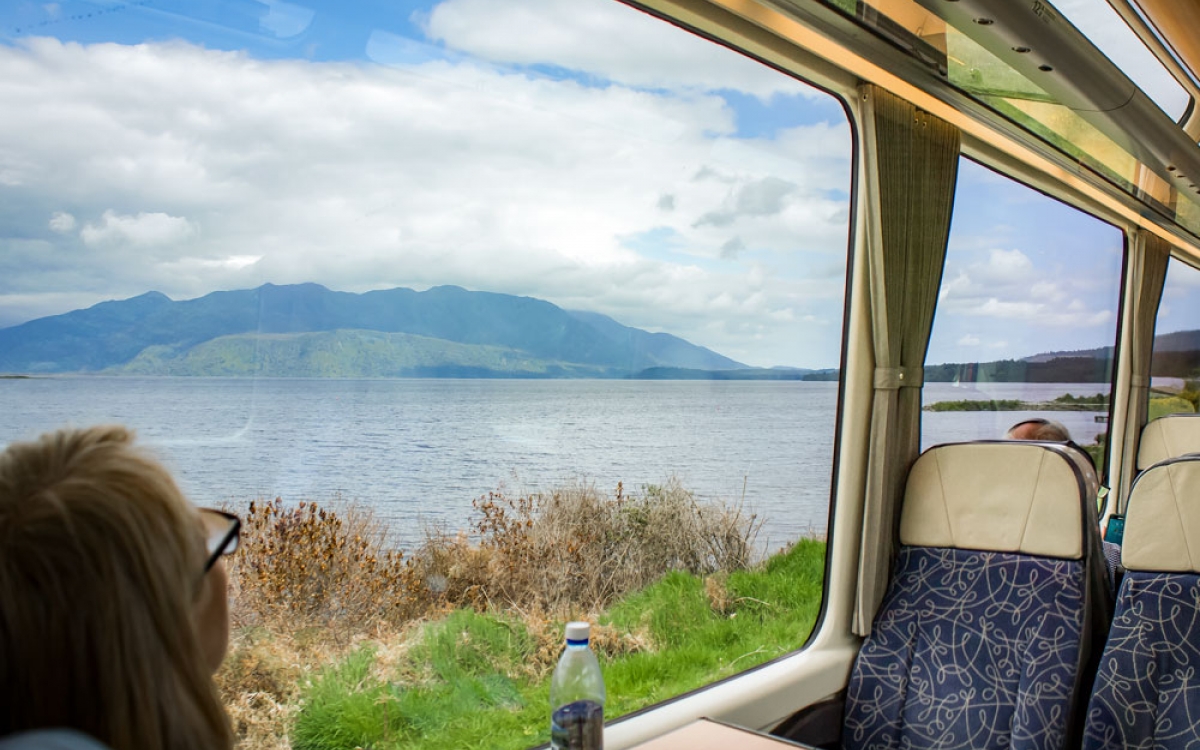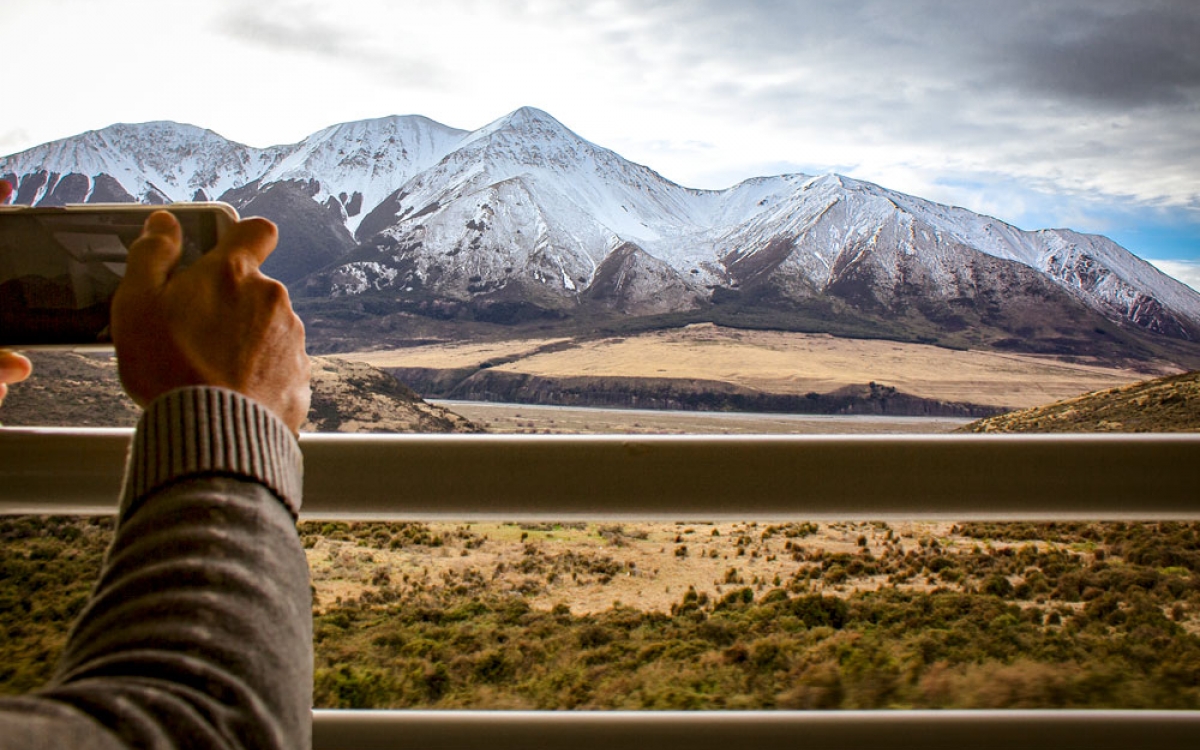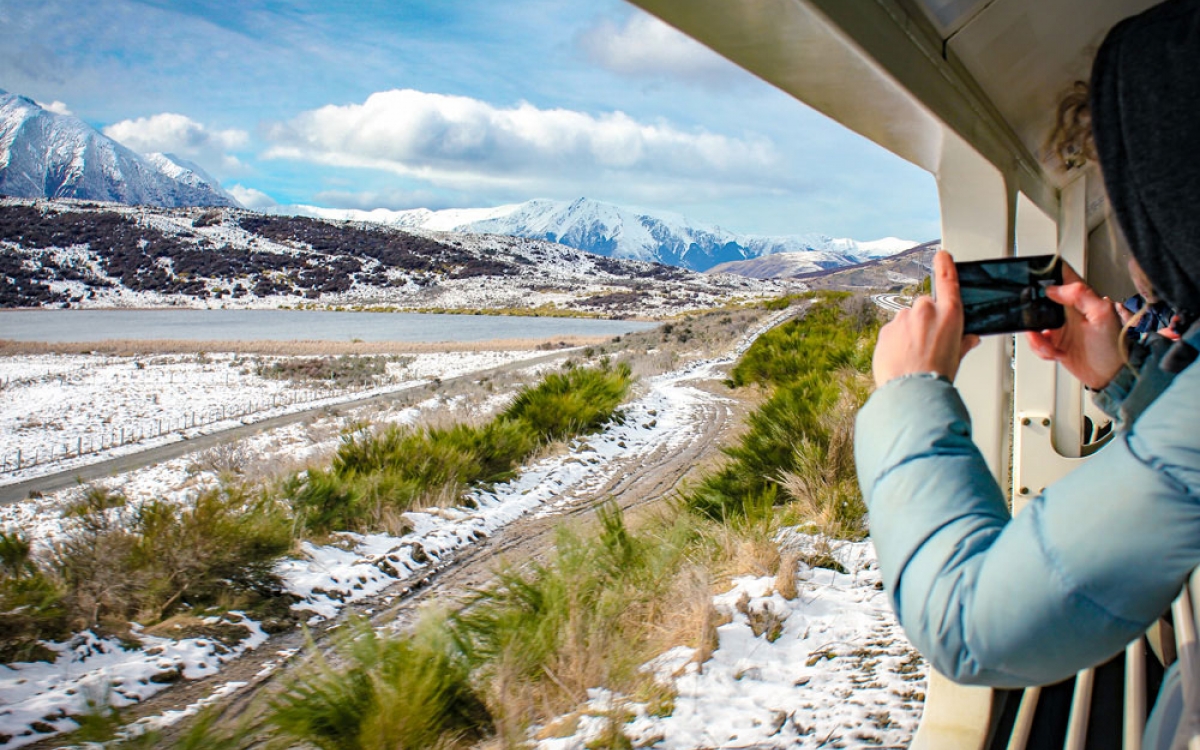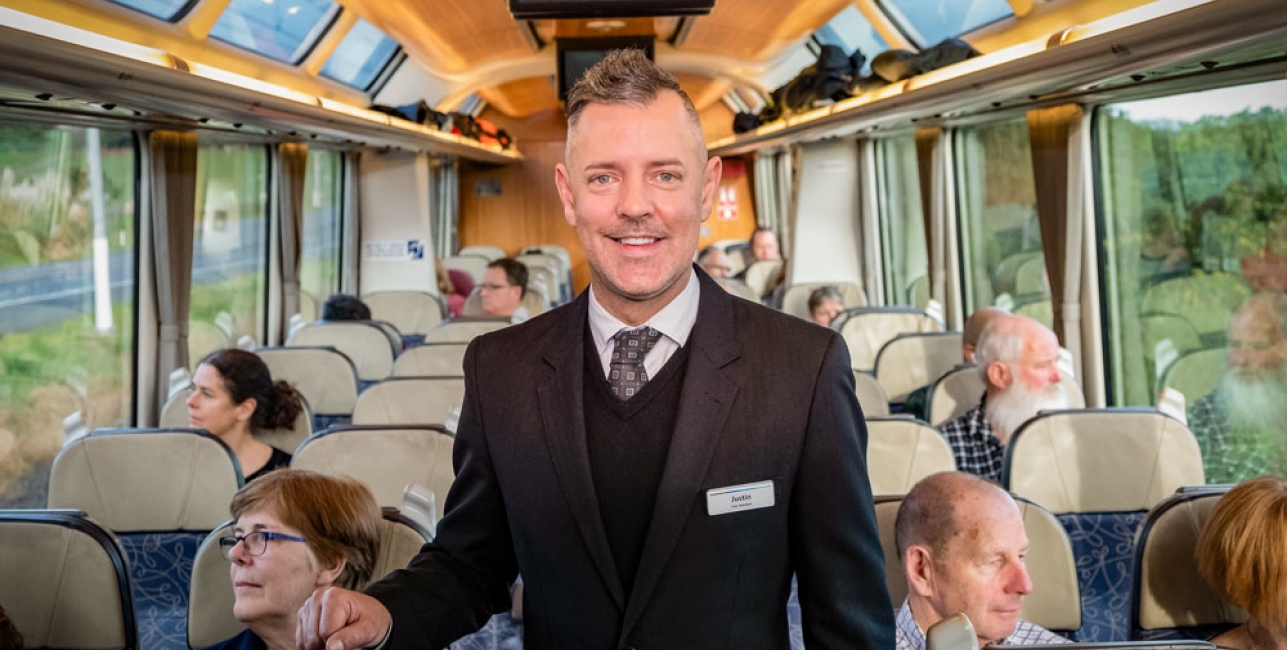 Scenic Class
Scenic Class offers large, comfortable seating All seats align perfectly with the large panoramic windows, which enable every passenger to make the most of the spectacular scenery that this route has to offer. In addition, passengers can make use of the open-air viewing carriages, which are perfect for taking photos and videos, as well as relaxing and taking in the beautiful surroundings. For those who like to stay informed throughout the journey, a headphone commentary is provided, which points out items of interest throughout the journey.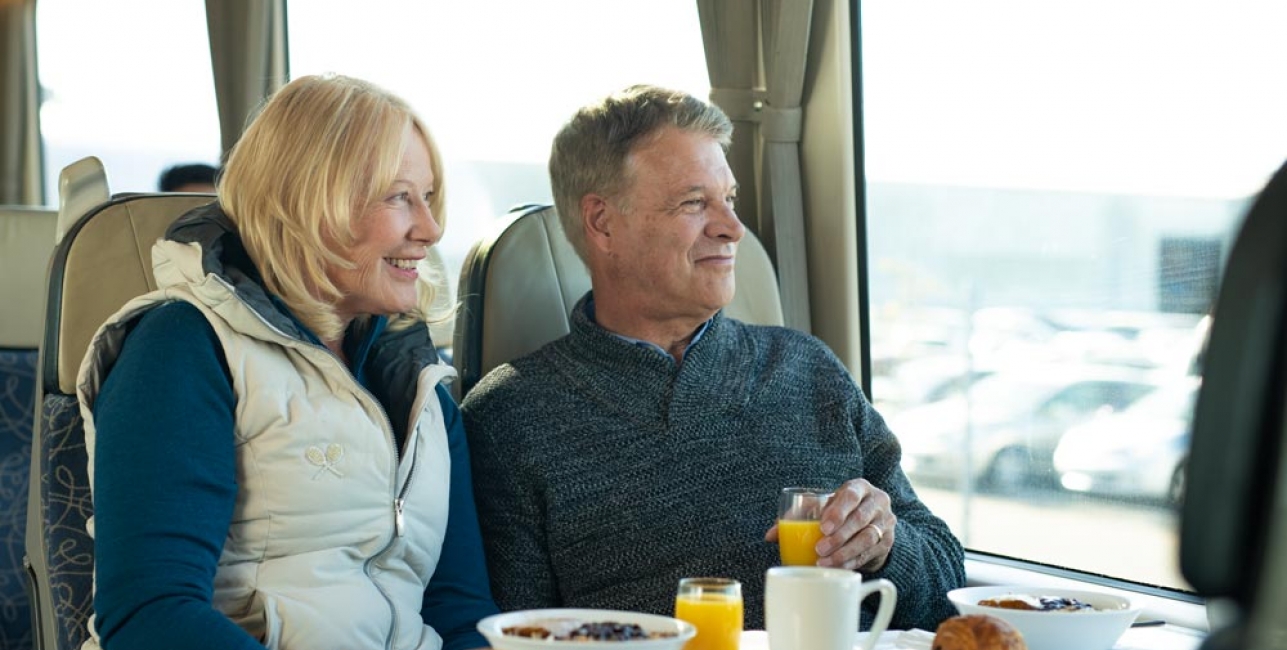 Scenic Plus Class
Scenic Plus Class offers the same benefits as Scenic Class, with some additional inclusions on top. Seats are larger and more comfortable and are arranged two by one across the aisle, allowing for greater leg-room. Passengers can enjoy complimentary drinks and nibbles, as well as a  range of New Zealand delicacies freshly prepared onboard and served at your seat. From breakfast pastries to an extensive lunch, cheeses, and canapés, there is plenty to enjoy! As well as headset commentary, the team of onboard hosts will offer a personal insight into the scenery as you travel, allowing passengers to become fully immersed in the stunning surroundings.
Dining Experience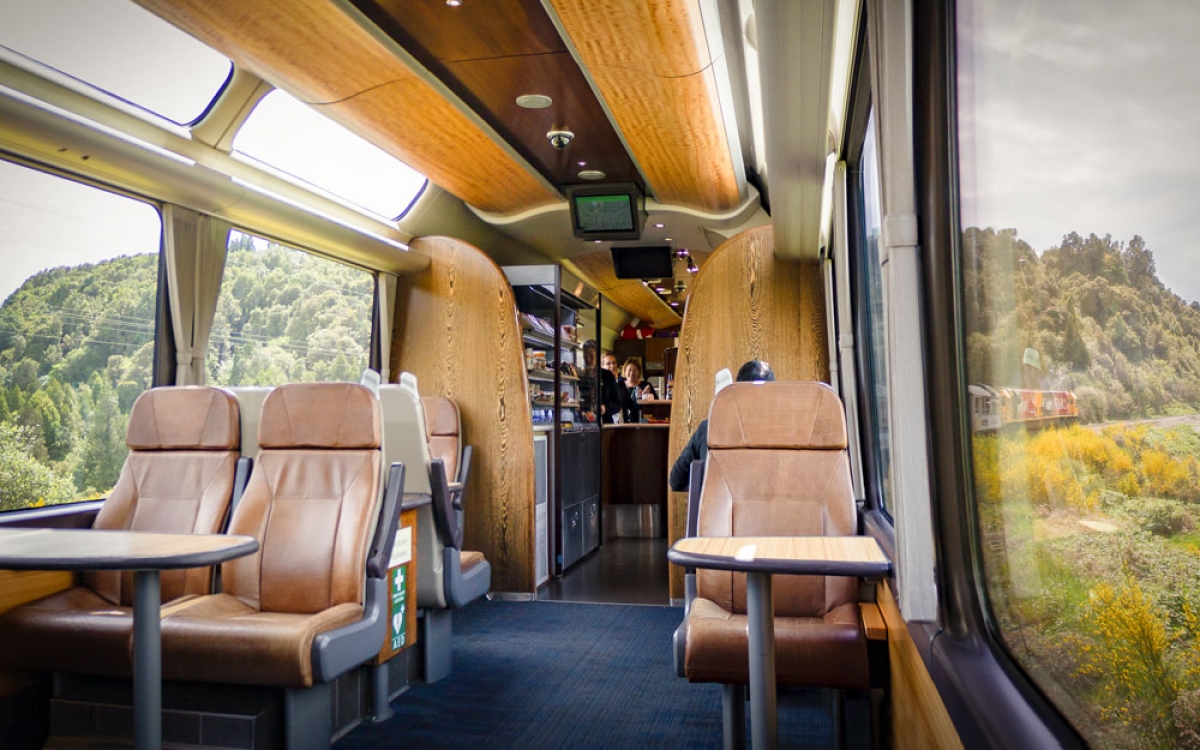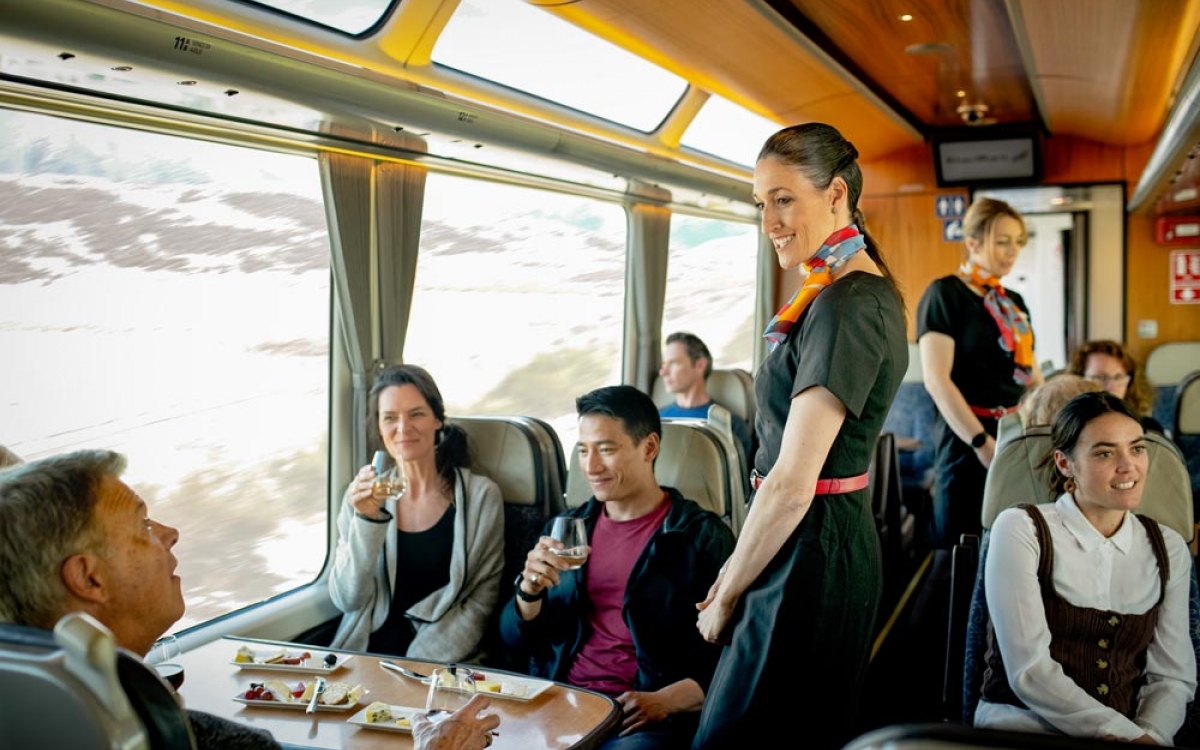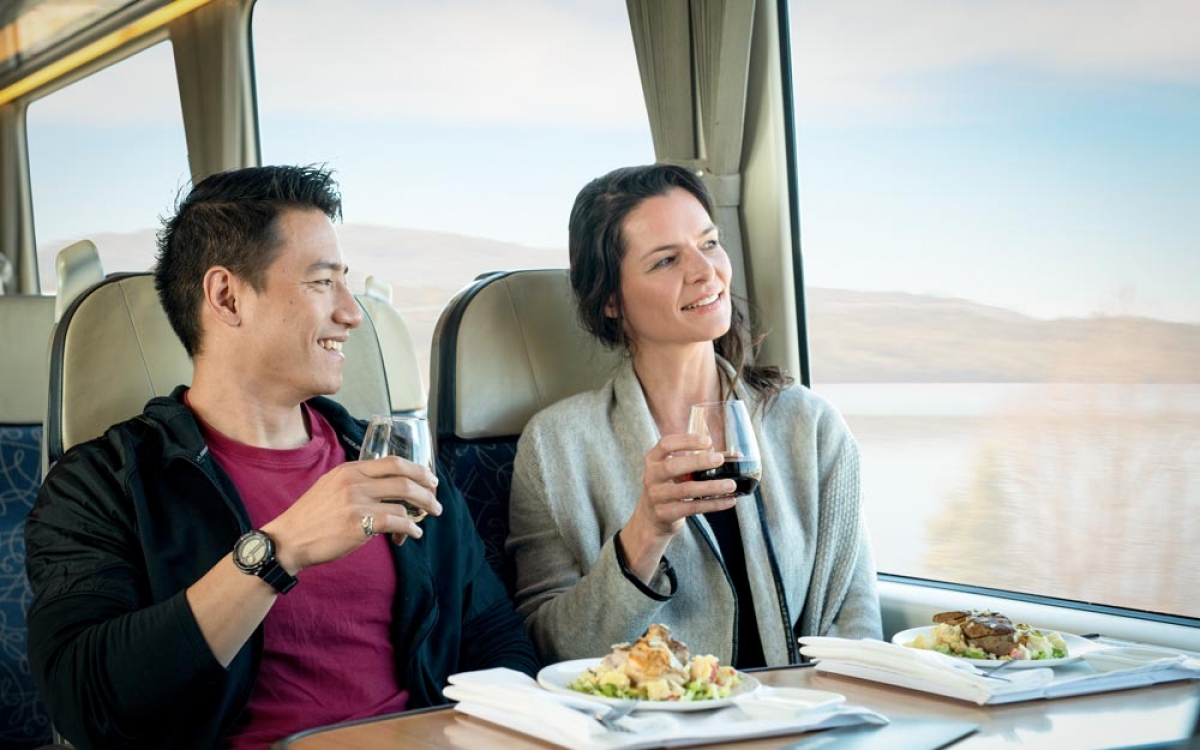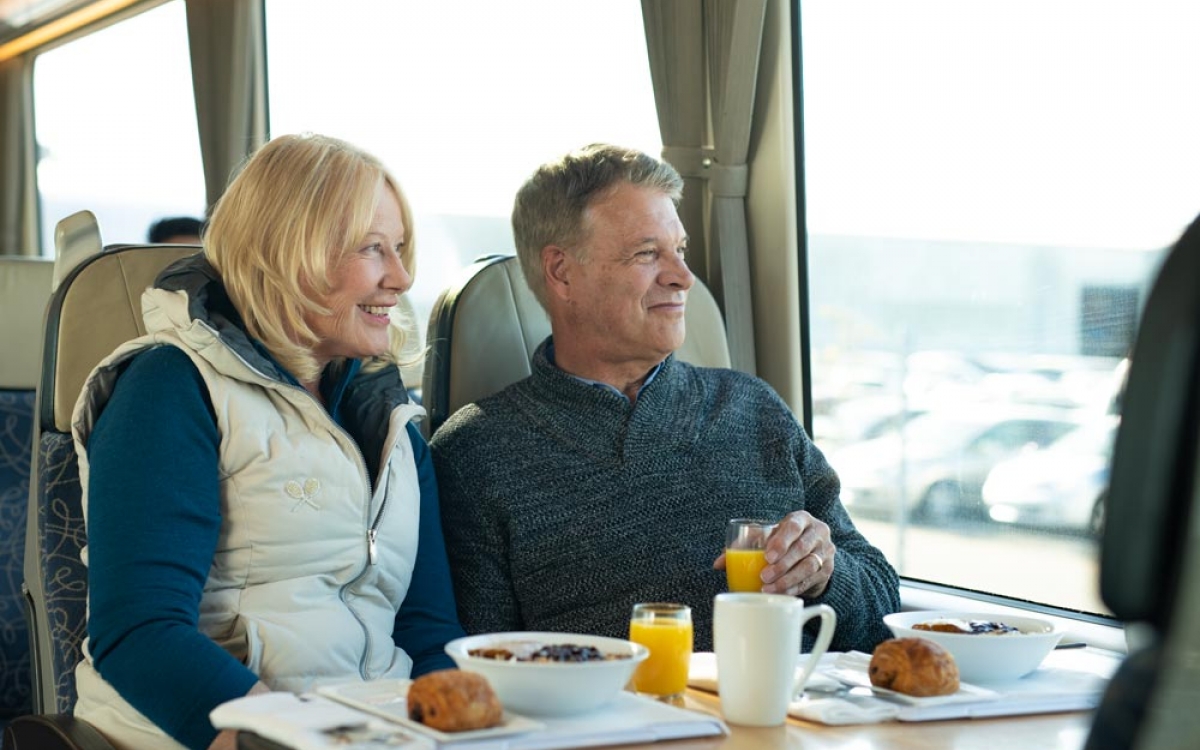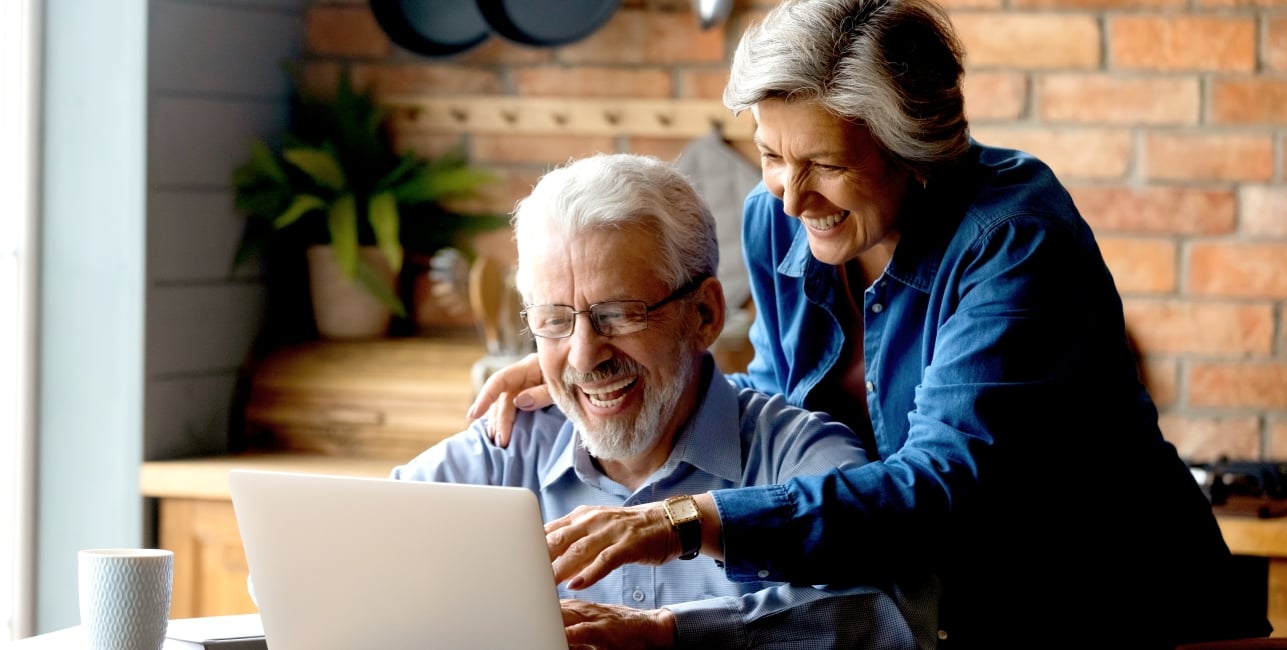 Watch On Demand Presentations
Are you interested in learning all about train travel and the exciting destinations and experiences we offer?
Watching our free, on-demand webinars is the best way to become a Rail Insider. You'll learn about our new trips, see what it's really like onboard the train and which routes are the most scenic, and have the opportunity to get all of your questions answered.
Popular Scenic Train Trips